Russia Ukraine War- Relevance for UPSC Exam
GS Paper 2: International Relations- Effect of policies and politics of developed and developing countries on India's interests.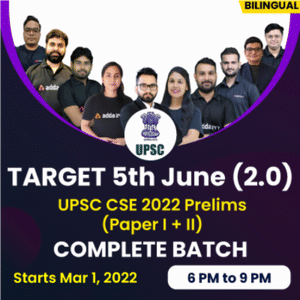 Russia Ukraine War- Why in news
Russia Ukraine war began yesterday when Russian President Vladimir Putin announced the 'military operations in Ukraine.
Russia Ukraine conflict has caused many strategic, political and economic consequences around the world.
Ukraine has severed diplomatic relations with Russia after Moscow launched an all-out invasion of Ukraine by land, air and sea.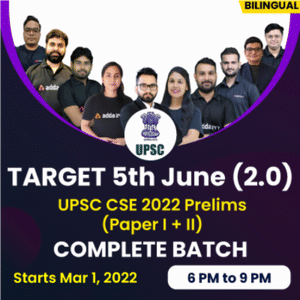 Countries Actions on the Russia Ukraine War
India: Indian Prime Minister called on the Russian President and urged him to stop the military conflict and solve the differences through negotiations and diplomatic channels.

Earlier, the Ukrainian Prime Minister urged India to intervene and persuade Russia to stop the attack on Ukraine.
India said the situation in Ukraine is "in danger of spiraling into a major crisis".

USA: President of the USA said that the USA will not send its military to fight in Ukraine against Russia. He said Washington will intervene if Putin moves into NATO countries.
China: China continues its support of the Kremlin with its customs agency approving imports of wheat from all regions of Russia.
Europe: Europe along with the USA condemned the Russian invasion of Ukraine and imposed many sanctions on Russia.
NATO Countries: USA-led NATO is expected to meet today and decide the future course of action on the Russia-Ukraine Conflict. Earlier NATO had imposed strict sanctions on Russia.

The countries on NATO's eastern flank, especially the Baltic states of Lithuania, Latvia and Estonia, all have received the first batches of US military troops and equipment.
India's stand on Russia-Ukraine Conflict
Russia Ukraine War- India's Diplomatic Dilemma
India's statement at the UN lacked condemnation of the Russian attack on Ukraine. Five reasons for India's diplomatic dilemma are discussed below-
Double Standards: The West views India's statement as condoning Russia's actions and applying double standards while it raises the issue of "territorial integrity and sovereignty" when it comes to China.
India's strategic ties with Russia: India's dependence on Russia for military supplies — 60 to 70 percent of India's military hardware is of Russian origin.

This is extremely crucial at a time when India has an ongoing border standoff with China.

India at UN Meeting: India said the escalation of tension along the border of Ukraine with the Russian Federation is a matter of deep concern.

This is the closest New Delhi has gone so far to caution Putin's Russia to not undertake risky behavior that may escalate.
It is a euphemism and diplomatese for India telling Russia: don't do it.

Safety of Indian Citizens: India's worry remains its 20,000 Indian students and nationals, many of them who live close to the Ukraine-Russia border.

Many of these students are enrolled in the medical colleges of Ukraine.
India has also emphasized that it was concerned about the safety and security of civilians.

Peaceful Negotiation through Diplomatic Channels: India has asked "all sides" to intensify diplomatic efforts to reach for an amicable solution at the earliest.

This is again a time-tested line of India's, where it doesn't blame one side or the other for not being cooperative.
West has blamed Russia for starting the tension and has put the ball in Putin's court, whereas the Russian President has blamed NATO's eastward expansion as a threat.
Minsk Agreements and the Russia-Ukraine Conflict
Russia Ukraine Conflict: Conclusion
And, as a new conflict in the 21st century breaks out in the form of Russia Ukraine war, India has a tough strategic choice to make.
India's stand on Russia-Ukraine Conflict