World TB Report 2021: Relevance
GS 3: Issues relating to development and management of Social Sector/Services relating to Health, Education, Human Resources.
World TB Report 2021: Context
Recently, WHO has released World TB Report for the year 2021 to provide a comprehensive and up-to-date assessment of the TB epidemic, and of progress in prevention, diagnosis and treatment of the disease, at global, regional and country levels.
World TB Report 2021: Key findings
The COVID-19 pandemic has reversed years of progress in providing essential TB services and reducing TB disease burden. Global TB targets are mostly off-track, although there are some country and regional success stories.
The countries that contributed most to the global drop between 2019 and 2020 were India (41%), Indonesia, (14%), the Philippines (12%) and China (8%).
These countries and 12 other countries accounted for 93% of the total global drop of 3 million.
The global number of deaths officially classified as caused by TB in 2020 was almost double the number caused by HIV/AIDS.
In 2020, it is anticipated that TB will rank as the second leading cause of death from a single infectious agent, after COVID-19.
Eight countries accounted for two thirds of the global total: India (26%), China (8.5%), Indonesia (8.4%), the Philippines (6.0%), Pakistan (5.8%), Nigeria (4.6%), Bangladesh (3.6%) and South Africa (3.3%).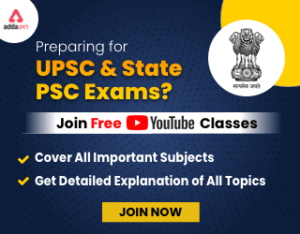 World TB Report 2021: COVID disruptions
The most obvious impact on TB of disruptions caused by the COVID-19 pandemic is a large global drop in the number of people newly diagnosed with TB and reported in 2020 as compared to 2019.
These disruptions included

reduced health system capacity to continue to provide services,
less willingness and ability to seek care in the context of lockdowns and associated restrictions on movement,
concerns about the risks of going to health care facilities during a pandemic, and
stigma associated with similarities in the symptoms related to TB and COVID-19.
Rare diseases and List of common rare diseases recorded in India
About TB
TB is caused by the bacillus Mycobacterium tuberculosis, which is spread when people who are sick with TB expel bacteria into the air (e.g., by coughing).
The disease typically affects the lungs (pulmonary TB) but can affect other sites.
Most people (about 90%) who develop the disease are adults, with more cases among men than women.
About a quarter of the world's population is infected with tuberculosis.
Tuberculosis (TB) is a communicable disease that is a major cause of ill health and one of the leading causes of death worldwide.
Until the coronavirus (COVID-19) pandemic, TB was the leading cause of death from a single infectious agent, ranking above HIV/AIDS.