Recently, a special committee has been set up by the Delhi High Court to find a time-bound solution for providing treatment or ways to treat, therapy options to the patients suffering from rare diseases.
In fact regarding this Justice Pratibha Patil M Singh ordered the committee to give "immediate concrete proposals for crowdfunding of the costs of treatment for children with rare diseases".
About the Committee
The committee consists of nine members including Renu Swarup, Secretary of Department of Biotechnology; Prof. Madhulika Kabra, AIIMS; I.C. Verma Director, Sir Ganga Ram Hospital; and Arun Shastry, Dystrophy Annihilation Research Trust (DART).
Other members of the committee include P. Ramesh Menon, Associate Professor, Department of Paediatrics, AIIMS; Apurba Ghosh, Institute of Child Health; Angamuthu Meena Kanikannan, Nizam's Institute of Medical Sciences; V, Viswanathan, Kanchi Karnakoti, CHILDS Trust Hospital, and Pulkesh Kumar, Deputy Secretary, Ministry of Health and Family Welfare.
The issue related to it is as follows:
This type of decision from the High Court's came while hearing a bunch of petitions that were filed by the patients suffering from rare diseases like Duchenne Muscular Dystrophy (DMD) and Hunter's syndromes. They want that the government provide them with uninterrupted free treatment due to the exorbitant cost of treatment.
Now, what is DMD and Hunter's syndrome?
It is a condition in which a victim suffers from progressive muscle degeneration and weakness.
Another rare disease is Hunter syndrome that is passed on in families. This disease mostly affects boys and their bodies break down a kind of sugar that build bones, skin, tendons and other tissues.
High Court in its order also noted that Dr. Shastry from DART and the Central Drugs Standard Control Organisation has indicated that clinical trials are already underway in India for drugs or therapies for the treatment of DMD.
The High Court in a statement said "In view of the fact that there are various therapies for DMD which are already being researched upon in India and there are several children suffering from these diseases, the feasibility of accelerated approval processes ought to be examined."
What is a rare disease?
It is also known as orphan disease and is referred to as any disease that affects a small percentage of the population. Most of the rare diseases are genetic and present throughout a person's entire life even if symptoms do not immediately appear.
It is also characterised by a broad diversity of disorders and symptoms that vary not only from disease to disease but also from patient to patient suffering from the same disease.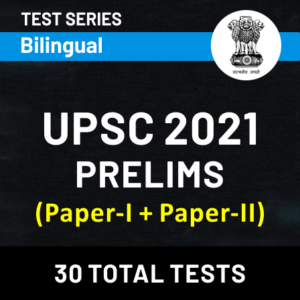 Aiming for UPSC CSE 2021? Get the best test series for sure selection: Click Here
How is a rare disease caused?
There are several causes of rare diseases. The majority is may be due to genetic or directly caused by changes in genes or chromosomes. Also, in some cases, genetic changes that cause disease are passed from one generation to the next. In some other cases, they occur randomly in a person who is the first in a family to be diagnosed.
It has also seen that various rare diseases like infections, some rare cancers, and some autoimmune diseases are not inherited. Still, researchers are studying and doing research as the exact cause of several rare diseases is still unknown.
Concerns and challenges related to rare diseases are:
– The lack of scientific knowledge and quality information on the disease often results in a delay in diagnosis.
– Inequalities and difficulties in access to treatment and care.
– Significant challenge to the health care system due to the difficulty in collecting epidemiological data which further impedes the process of arriving at a disease burden, calculating the cost estimation, correct and timely diagnosis is also important, etc. are among other problems or challenges related to a rare disease.
Various cases of rare diseases are serious, chronic and may be life-threatening. In some cases, individual affected mainly children may also suffer from some of the handicap.
– According to the 2017 report, over 50 per cent of new cases are reported in children and these diseases are responsible for 35 per cent of deaths below the age of one, 10 per cent of deaths between the ages of one and five and 12 per cent between five and 15.
Some of the common rare diseases recorded in India are Haemophilia, Thalassemia, sickle-cell anaemia and primary immunodeficiency in children, auto-immune diseases, Lysosomal storage disorders such as Pompe disease, Hirschsprung disease, Gaucher's disease, Cystic Fibrosis, Hemangiomas and certain forms of muscular dystrophies.
Daily Gist of 'The Hindu', 'PIB', 'Indian Express' and Other Newspapers: 13 March, 2021
What are the efforts of India towards rare diseases?
A national policy for the treatment of 450 'rare diseases' has been published by the Union Ministry of Health and Family Welfare.
As per Indian Express, among other measures of the policy, it intends to kickstart a registry of rare diseases which will be maintained by the Indian Council of Medical Research (ICMR).
This type of policy was prepared by the Centre first in 2017 and in 2018 appointed a committee to review it. In the revised policy assistance of Rs 15 lakh may be provided for the treatment of some such diseases.
How the policy will work?
As the policy has not put down a detailed roadmap of how are rare diseases will be treated but it has mentioned some measures like creating a patient registry for rare diseases, arriving at a definition for rare diseases that is suited to India. It also takes legal and other measures to control the prices of their drugs and develop standardised protocols for diagnosis and management of the treatment.
There are three categories of diseases under the policy namely requiring one-time curative treatment, diseases that require long-term treatment but where the cost is low, and those needing long-term treatments with high cost.
Some of the diseases in the first category include osteopetrosis and immune deficiency disorders, among others.
Also, under the Rashtriya Arogya Nidhi Scheme, according to the policy, the assistance of Rs 15 lakh will be provided to the patients suffering from rare diseases that require one-time curative treatment. It is to note here that the treatment will be limited to the beneficiaries of Pradhan Mantri Jan Arogya Yojana.