Relevance
GS Paper 2: Governance, Administration and Challenges- Issues relating to development and management of Social Sector/Services relating to: Health.
Context
The World Health Organization (WHO) declared China as "malaria-free" which followed a seven decade-long, multi-pronged health strategy that was able to entirely eliminate indigenous cases for four straight years.
"Malaria-free" certificate by WHO requires four consecutive years of no malaria cases in the concerned country which is to be verified by an independent panel.
About Malaria
Malaria is a potentially life-threatening disease caused by parasites (Plasmodium vivax, Plasmodium falciparum, Plasmodium malariae and Plasmodium ovale) that are transmitted through the bite of infected female Anopheles mosquitoes.
Symptoms: usually appear 10–15 days after the infective mosquito bite.

The first symptoms – fever, headache, and chills – may be mild and difficult to recognize as malaria. If not treated within 24 hours, P. falciparum malaria can progress to severe illness, often leading to death.
Children with severe malaria: frequently develop one or more of the following symptoms- severe anaemia, respiratory distress in relation to metabolic acidosis, or cerebral malaria

Geographical spread: It is predominantly found in the tropical and subtropical areas of Africa, South America as well as Asia. It is preventable as well as curable.

In 2019, The WHO African region was home to 94% of malaria cases and deaths.

Severity of the disease: The World malaria report 2020 estimates

In 2019, there were an estimated 229 million cases of malaria worldwide.
The estimated number of malaria deaths stood at 409 000 in 2019.
Children aged under 5 years are the most vulnerable group affected by malaria; in 2019, they accounted for 67% (274 000) of all malaria deaths worldwide.
Malaria in India
WHO South-East Asia Region (accounts for 3.4% of the cases globally): the main contributor being India (58%), followed by Indonesia (30%) and Myanmar (10%).
Performance of India: The World Malaria Report 2020-

India showed a reduction in reported malaria cases of 49% and deaths of 50.5% compared with 2017.
The estimated malaria cases were reduced by 24% in 2017 compared to 2016 and 28% in 2018 compared to 2017.
Malaria cases reduced by 73% in the region, from 23 million in 2000 to about 6.3 million in 2019.
Malaria deaths in India declined from about 29,500 in 2000 to about 7,700 in 2019.
Project BOLD and Importance of Bamboo in India
Steps taken to eliminate malaria:
By WHO:

WHO Global technical strategy for malaria 2016-2030: provides a technical framework for all malaria-endemic countries and intended to guide and support regional and country programmes as they work towards malaria control and elimination.

The Strategy sets ambitious but achievable global targets, including:
reducing malaria case incidence by at least 90% by 2030;
reducing malaria mortality rates by at least 90% by 2030;
eliminating malaria in at least 35 countries by 2030;
preventing a resurgence of malaria in all countries that are malaria-free.
WHO Global Malaria Programme: coordinates WHO's global efforts to control and eliminate malaria.

It is supported and advised by the Malaria Policy Advisory Committee (MPAC), a group of global malaria experts appointed following an open nomination process.

E-2025 Initiative: based on the successes of the E-20 initiative (aimed at eliminating malaria in 21 countries across five regions).

Aim: WHO identified 25 countries having the potential to stamp out malaria within a 5-year timeline (by 2025).

By India:

National Strategic Plan for Malaria Elimination (2017): shifted focus from Malaria control to elimination and provided a roadmap to end malaria in 571 districts out of India's 678 districts by 2022.
Malaria Elimination Research Alliance-India (MERA-India): a conglomeration of partners working on malaria control (established by the Indian Council of Medical Research (ICMR)).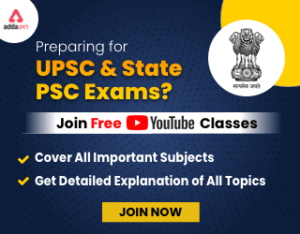 Get free video for UPSC CSE preparation and make your dream of becoming an IAS/IPS/IRS a reality
Ways to eliminate malaria disease
Prevention:

Insecticide-treated nets (LLINs) by people at risk and indoor residual spraying (IRS) with insecticide to control the vector mosquitoes are useful.
RTS,S vaccine (branded as Mosquirix): found to be safe and reducing the risk of malaria by nearly 40%, the best ever recorded. It has been approved by the European Medicines Agency in 2015.

It trains the immune system to attack the malaria parasite (Plasmodium (P.) falciparum, the most deadly species of the malaria parasite).

Treatment: best available treatment is artemisinin-based combination therapy (ACT).
Early diagnosis and complete treatment: of malaria reduces disease and prevents deaths along with reducing malaria transmission. Increased malaria prevention and control measures have dramatically reduced malaria in India.