Migrant worker in India UPSC: Relevance
GS 2: Welfare schemes for vulnerable sections of the population by the Centre and States and the performance of these schemes.
Migrant worker in India: Context
Two years ago, India witnessed a gruesome plight of migrant workers due to the nationwide lockdown.
Government came up with several initiatives like One Nation One Ration Card (ONORC) project, announced the Affordable Rental Housing Complexes (ARHC) scheme, set up the e-Shram portal and began to draft a migration policy.
Two years later, however, the issues of migrant labour are still a reality.
संपादकीय विश्लेषण: प्रवासी सहायता के लिए नीति की कड़ी को आगे बढ़ाएं
Tone of the Editorial
The article talks about the issues that the migrant workers of India faces, even after two years of national lockdown. The article also gives a few suggestion to improve the living condition of migrant worker.

Issues of migrant worker
Lower income: Repeated surveys have found that the incomes of migrant households continue to be lower than pre-pandemic levels, even after returning to cities.
Less work opportunities: Migrants all over the country are unable to find work after coming to cities due to sudden influx of labourers.
Poverty reduction: The post-1991 poverty alleviation of almost 300 million Indians, driven by migration out of farm work, is being undone.
Disconnected policies: A cohesive migration policy guidance remains elusive. Instead, disconnected policy initiatives and technocratic fixes chase specific agendas while nativism re-asserts itself through domicile quotas and reservations.
Despite clear economic and humanitarian reasoning to bring migrants back into the policy discourse, the current policy scenario is at best fragmented and at worst waning.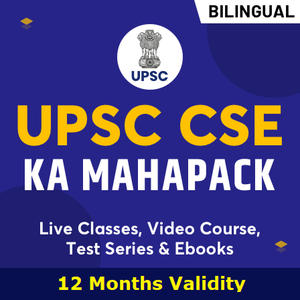 Migrant worker: Suggestions
Recognise that migration is a politicised phenomenon: States are highly influenced by the political economy of migration. The 'destination state' deal with the issue of outside vs inside debate thus leading to destructive policies like nativist policies and domicile restrictions. The 'source state' on the other hand, are highly motivated to serve their "own people" because they vote in their source villages. This fragmented policy response to the national problem further worsens the situation.
Diagnose the core issue: the unorganised worker and the urban poor—these are the two categories that continuously puzzle the development discourse. Policy interventions in major urban destinations continue to conflate the urban poor with low-income migrants. Hence, slum development continues as the primary medium for alleviating migrant concerns, while in reality, most migrants live on worksites that are entirely out of the policy gaze.
Create a national database: A national database of migrants need to be created to capture the actual scale and the frequency of internal migration in India. The novel coronavirus pandemic has placed a sharp focus on problems such as educating and vaccinating those children who accompany their migrant parents, or ensuring that migrant women avail maternity benefits at multiple locations. A national database would help in resolving such issues.

Example: Maharashtra's Migration Tracking System (MTS), which focuses on women and children has been successfully piloted in five districts. Chhattisgarh's State Migrant Workers Policy is premised on registering migrant workers at source and tracking them through phone-based outreach systems.

Proactive role of centre: In this scenario of well-meaning but scattered experimentation, migrants would be well served if the Centre played a proactive role by offering strategic policy guidance and a platform for inter-State coordination.

The NITI Aayog's Draft Policy on Migrant Workers is a positive step forward in articulating policy priorities and indicating suitable institutional frameworks, and deserves a speedy release.
Read current affairs for UPSC