PMGDISHA Scheme- Relevance for UPSC Exam
GS Paper 2: Governance, Administration and Challenges– Welfare schemes for vulnerable sections of the population by the Centre and States and the performance of these schemes.

PMGDISHA Scheme in news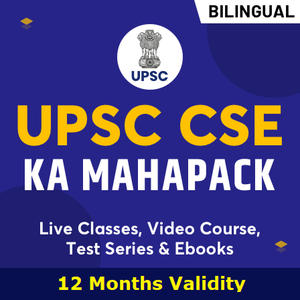 पीएमजीदिशा योजना- ग्राम संपर्क सुनिश्चित करने हेतु उठाए गए कदम 
Steps Taken to ensure Village Connectivity under PMGDISHA
Scaling up the awareness and promotional activities towards Digital literacy through campaigns, workshops, seminars, digital vans, etc.
In order to address the low internet connectivity issues, Wifi-choupals have been established at remote locations.
Rural schools have been engaged for training and examination of candidates in order to penetrate the rural populous districts of identified states
Hon'ble MPs/MLAs/District Collectors have distributed the PMGDISHA certificates at various events organized by the local PMGDISHA team.
Some rural schools have been engaged for training and examination of candidates in order to cover the rural populous districts.
Various mechanisms have been adopted to disseminate information regarding the scheme to the intended beneficiaries such as word of mouth publicity, online, print & electronic media including posters, banners, radio, newspaper, television, social media, etc.
Key Points about PMGDISHA Scheme
About: The Pradhan Mantri Gramin Digital Saksharta Abhiyan (PMGDISHA) is a program under Digital India Program to usher digital literacy in rural India.
Key Objectives: The main objective of the PMGDISHA Scheme is to impart digital literacy training by covering 6 crore rural households (one person per household).

To ensure equitable geographical reach, each of the 2,50,000 Gram Panchayats across the country are envisaged to register an average of 200-300 candidates.

Digital Skills to be Imparted: under PMGDISHA, after training, trainees are able to-

Operate computers/digital access devices (like tablets, smartphones, etc.),
Send and receive emails,
Browse internet,
Access Government Services,
Search for information,
Undertake cashless transactions, etc.

Coverage: The PMGDISHA Scheme covers candidates in the age group of 14-60 years.

So far, around 5.66 crore candidates have been enrolled and 4.81 crore candidates have completed the training out of which 3.54 crore candidates have been certified under the scheme.
Ayushman Bharat Digital Mission
Eligibility Criteria under PMGDISHA
The PMGDISHA Scheme is applicable only to rural areas of the country.
All such households where none of the family members is digitally literate will be considered eligible households under the Scheme.
Only one person per eligible household would be considered for training.
All the members of the family in the age group of 14 – 60 years would be covered.
Preference would be given to SC, ST, BPL, women, differently-abled persons, and minorities
The identification of the beneficiaries would be carried out by CSC-SPV (Special Purpose Vehicle) in active collaboration with DeGS (Delhi e-Government Society), Gram Panchayats, and Block Development Officers.
Ayushman Bharat Digital Mission