Relevance
GS 2: Issues relating to development and management of Social Sector/Services relating to Health, Education, Human Resources.
Context
Recently, Ministry of Electronics, Ministry for Electronics & IT (MeItY) launched the program of PMGDISHA Drive & Announcement of 100% Digital Literacy of all digital villages' under Azadi Ka Amrit Mahotsav.
Swachh Survekshan Grameen 2021
Key points of PMGDISHA drive
Under the campaign, a three-day certification communities will be conducted for the rural citizens especially women and disadvantaged.
A certification drive for the PMGDISHA scheme will be conducted in a similar manner.
Moreover, Common Service Center (CSC) also proposed to make all the Digital Villages 100 percent Digital Literate.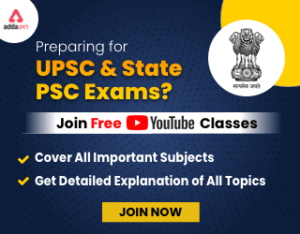 Performance so far
As on 02.08.2021, around crore beneficiaries have been enrolled and more than 4 crores have been trained under the PMGDISHA Scheme.
So far, over 2.5 crore women beneficiaries have been registered which is 52 % of the cumulative registration count.
Out of the above, over 1.78 Crore women beneficiaries are certified under the scheme which is 54 % of the total certified beneficiaries under the PMGDISHA Scheme.
PMGDISHA
About
The Pradhan Mantri Gramin Digital Saksharta Abhiyan (PMGDISHA) is a program under Digital India Programme to usher digital literacy in rural India.
Under the scheme, 6 crore households in rural areas will be covered and will be made digitally literate by 31.03.2022.
To ensure equitable geographical reach, each of the 2,50,000 Gram Panchayats across the country are envisaged to register an average of 200-300 candidates.
Eligibility
The Scheme is applicable only for rural areas of the country.
All such households where none of the family member is digitally literate will be considered as eligible household under the Scheme.
Only one person per eligible household would be considered for training.
All the members of the family in the age group of 14 – 60 years would be covered.
Preference would be given to SC, ST, BPL, women, differently-abled persons and minorities
The identification of the beneficiaries would be carried out by CSC-SPV (Special Purpose Vehicle) in active collaboration with DeGS (Delhi e-Government Society), Gram Panchayats, and Block Development Officers.