Relevance
GS 2: Government policies and interventions for development in various sectors.
Context
Recently, the Ministry of Women and Child Development (MWCD) has launched POSHAN 2.0 and has urged all the states to ensure that all aspirational districts in India have a POSHAN vatika (nutrition garden) at anganwadi centres during the Nutrition Month or the POSHAN Maah, which is starting from 1 September.
About POSHAN 2.0 scheme
Mission POSHAN 2.0 (Saksham Anganwadi and POSHAN 2.0) has been announced in the Budget 2021-2022.
It is an integrated nutrition support programme, to strengthen nutritional content, delivery, outreach and outcomes with focus on developing practices that nurture health, wellness and immunity to disease and malnutrition.
POSHAN Vatikas
Know everthing about Poshan Vatikas or Nutri Garden from here.
POSHAN Maah
Every year, September month is celebrated as Rashtriya POSHAN Maah to give momentum to convergence and behaviour change efforts as envisioned under the POSHAN Abhiyaan.
This year, to celebrate the Azadi Ka Amrit Mahotsav, the entire month has been subdivided into weekly themes to improve nutrition.
The MWCD has planned a series of activities throughout the month in collaboration with the States/UTs.
The month-long celebrations of the POSHAN Abhiyan mission places special attention on Severe Acute Malnourished (SAM) children.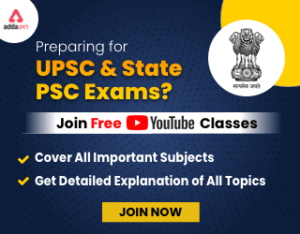 POSHAN Abhiyan or the National Nutrition Mission
POSHAN (Prime Minister's Overarching Scheme for Holistic Nutrition) Abhiyaan is MWCD's flagship programme to improve nutritional outcomes for children, adolescent Girls, pregnant women and lactating mothers.
It was launched on the occasion of International Women's Day on 8 March, 2018 from Jhunjhunu in Rajasthan.
It directs the attention of the country towards the problem of malnutrition and address it in a mission-mode.
It aims to ensure attainment of malnutrition free India by 2022.
It also ensures convergence of multiple programs and schemes like ICDS (Integrated Child Development Scheme), PMMVY (PM Matru Vandana Yojana), NHM (National Health Mission), among others.
Implementation and Targets
Implementation strategy would be based on intense monitoring and Convergence Action Plan right up to the grass root level.
POSHAN Abhiyaan will be rolled out in three phases from 2017-18 to 2019-20.
POSHAN Abhiyaan targets

Reduce stunting by 2% per annum
Reduce under-nutrition by 2% per annum
Reduce anaemia (among young children, women and adolescent girls) by 3% per annum
Reduce low birth weight by 2% per annum.

The Mission objective would be to strive to achieve reduction in Stunting from 38.4% (as reported by 4th National Family Health Survey) to 25% by 2022.
4-Pillar strategy of POSHAN Abhiyaan
Inter-sectoral convergence for better service delivery
Use of technology (ICT) for real time growth monitoring and tracking of women and children
Intensified health and nutrition services for the first 1000 days.
Jan Andolan or "People's Movement".