RAMP scheme UPSC: Relevance
GS 3: Indian Economy and issues relating to planning, mobilization, of resources, growth, development and employment.
RAMP scheme: Context
Recently, the Ministry of Micro, Small & Medium Enterprises (MSME) has launched a World Bank assisted programme on "Raising and Accelerating MSME Performance" (RAMP).
RAMP Scheme World Bank: Key points
RAMP is a new scheme and would commence in FY 2022-23.
The total outlay for the scheme is around 6,000 crore or USD 808 Million, out of which Rs.3750 crore or USD 500 Million would be a loan from the World Bank and the remaining Rs.2000 crore or USD 308 Million would be funded by the Government of India (GoI).
RAMP programme will address the generic and COVID related challenges in the MSME sector by way of impact enhancement of existing MSME schemes, especially, on the competitiveness front.
RAMP was formulated and proposed by the Government of India, for strengthening MSMEs in line with the recommendations made by U K Sinha Committee, KV Kamath Committee and Economic Advisory Council to the Prime Minister (PMEAC).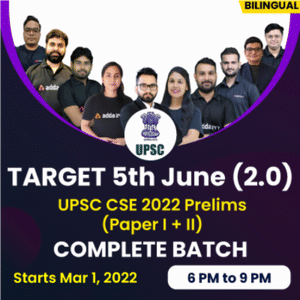 What is RAMP scheme?
"Raising and Accelerating MSME Performance" (RAMP) is a World Bank assisted Central Sector Scheme, supporting various Corona Virus Disease 2019 Resilience and Recovery Interventions of the Ministry of MSME.
The programme aims at improving access to market and credit, strengthening institutions and governance at the Centre and State, improving Centre-State linkages and partnerships, addressing issues of delayed payments and greening of MSMEs.
RAMP scheme benefits
The programme will bolster the inadequately addressed blocks of capacity building, handholding, skill development, quality enrichment, technological upgradation, digitization, outreach and marketing promotion, amongst other things.
RAMP programme will be a job-enabler, market promoter, finance facilitator, and will support vulnerable sections and greening initiatives.
In States where the presence of MSMEs is on the lower side, the programme will usher in larger formalization resulting from the higher impact of the schemes covered under RAMP.
RAMP will complement the Atma Nirbhar Bharat mission by fostering innovation and enhancement in industry standards, practices and provide the necessary technological inputs to the MSMEs to make them competitive and self reliant, enhancing exports, substituting imports, and promoting domestic manufacturing.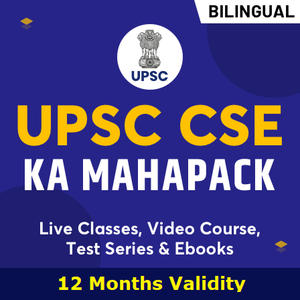 Roles of RAMP scheme
''Policy Provider'' through the enhanced capacity for evidence-based policy and program design, to enable the delivery of more effective and cost-efficient MSME interventions to improve competitiveness and business sustainability.
"Knowledge Provider" through bench-marking, sharing and demonstrating best practices/success stories by leveraging international experiences, and
"Technology Provider" providing access to high-end technology resulting in the digital and technological transformation of MSMEs through state of art Artificial Intelligence, Data Analytics, Internet of things (IoT), Machine Learning etc.
Read current affairs for UPSC