Relevance
GS 2: Issues and challenges pertaining to the federal structure, devolution of powers and finances up to local levels and challenges therein.
Context
Recently, Ministry of Panchayati Raj launched People's Plan Campaign 2021- Sabki Yojana Sabka Vikas and Vibrant Gram Sabha Dashboard to formulate the Gram Panchayat Development Plan.
Also, a few months ago government gave Rs 1.42 Lakh Crore Tied Grant To Panchayats.
Key points
People's Plan Campaign is being rolled-out in all the States from 2ndOctober 2021.
During the campaign, structured Gram Sabha meetings will be held for preparing Panchayat Development Plans for the next financial year 2022–2023.
Special efforts have been made to ensure maximum participation of vulnerable sections of society like SC/ST/Women etc.
Gram Sabha Dashboard: It will also help in increasing maximum participation through the meeting of Gram Sabha, Standing Committee meeting of Gram Panchayat, meeting of elected Panchayat public representatives throughout the year.
The Panchayat Development Plan aims to strengthen the role of elected representatives of Panchayats and SHG Women under DAY-NRLM in effective Gram Sabha.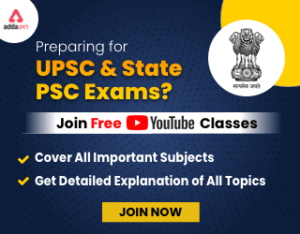 About the campaign
Panchayats have been mandated for the preparation of Panchayat Development Plan (PDP) for economic development and social justice utilizing the resources available to them.
The PDP planning process has to be comprehensive and based on participatory process which involves the full convergence with Schemes of all related Central Ministries / Line Departments related to 29 subjects enlisted in the Eleventh Schedule of the Constitution.
Objectives
To fulfil the need of meaningful & accountable Gram Sabhas.
To undertake proper utilisation of funds.
To raise own source revenues by Panchayats.
Use innovation & technology, and bridge the digital divide in rural and remote areas.
Converge all the resources available through all the Flagship Programmes under the ambit of Panchayati Raj Institutions and
Mainstream Panchayat – Women Self Help Groups (SHGs) convergence for women empowerment and involvement of women in income generating activities.
Converge all schemes being implemented in rural areas with special focus of tribal areas to ensure holistic development.