Food Processing industry UPSC
What is food processing?
Food processing meaning: Food processing means using any method to turn fresh food into food products.
It can involve processes like washing, chopping, pasteurising, freezing, fermenting, packaging, cooking, among others.
Example: apple to apple jam; mango to mango pickle, among others.
Food processing in India: Present situation
Presently, food processing grows at 8% while agriculture is growing at around 4%
Currently, only 2% of India's fruits and vegetables production is processed while China and US process their 40% and 90%.
75% market of food processing is in unorganised sector in India.
Currently, India ranks 5th in the world in terms of exports, production and consumption of processed food.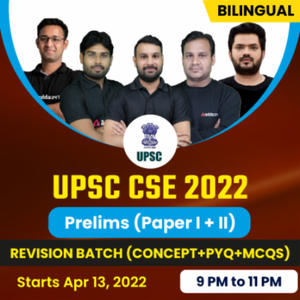 Potential of food processing in India
India has huge potential due to
26 climatic conditions, 46 different soils thus huge variety in food.
Different region has different culture and thus different food.
India is the largest producer of pulses, banana, milk and second largest producer of rice, wheat, potato.
India is the net exporter of agricultural products.
Needs of celebrities and sportsperson to eat healthy food to remain fit.
Advantages of food processing
Employment generation: Food processing industry can provide employment of large section of Indian population, and can also reduce disguised unemployment in the agriculture sector.
Doubling farmers income: Given the growth of food processing sector in India and the potential India has, the sector is poised to grow further and contribute significantly in doubling farmer income.
Reduce malnutrition: India has more than 33 malnourished children. On the other hand, processed foods can also be fortified with additional nutrients such as vitamins, minerals, and fiber to boost the health profile of foods.
Decreases food inflation: Processed food reduces the impact of food inflation by making it available all around the year. E.g., Safal peas
Enhance consumer choice: Processed food provides more option to the consumers and hence enhances consumer choice.
Curb migration: Food processing can curb migration from rural areas to urban areas. If food processing will be taken up by the farmers and the small entrepreneurs, it will reduce migration and thus reduce the urban-rural divide.
Crop diversification: Food processing will also allow crop diversification and the crops under MSP will not be as lucrative as it is today.
Food processing India: Government steps
PM-Formalisation of Micro Food Processing Enterprises Scheme (PMFME) has been launched to provide financial, technical and business support for setting up/upgradation of 2 lakh micro food processing enterprises.
The expansion in the scope of "Operation Greens" scheme under Pradhan Mantri Kisan SAMPADA Yojana from Tomato, Onion and Potato (TOP) to all notified fruits & vegetables (TOTAL).
Production Linked Incentive scheme (PLIS) for Food Processing Sector with an outlay of Rs 10,900 crore to support creation of global food manufacturing champions and support Indian brands of food products in international market.
The Ministry is implementing a Central Sector Scheme–Pradhan Mantri Kisan SAMPADA Yojana (PMKSY) for overall development of the food processing.
100% FDI is permitted in the automatic route
International standards of food processing
Sanitary and Phyto-sanitary measures under WTO
CODEX by FAO
Challenges in food processing
Most processing took place at primary level. E.g., packet milk. Very few reaches the tertiary level (milk ice cream).
Week infrastructure: Food processing needs robust infrastructure like cold storage, transport, backward forward linkage. These facilities are missing in India
Restrictive legislation: APMC, market-distorting subsidies, GST on processed products. All these policies restrict the growth of food processing in India.
No ease of doing business, back ended grants (money given after project completion).
Issue of GM crops is still not resolved.
No proper training to undertake international standards like CODEX.
Branding of famous regional foods is not done at global level. Till now focus only on basmati rice, mango, tea. Crop diversification is missing.
Read current affairs for UPSC