Relevance
GS 3: Indian Economy and issues relating to planning, mobilization, of resources, growth, development and employment.
Context
The Finance Minister has launched the asset monetisation pipeline of Central ministries and public sector entities developed by NITI Aayog.
National Monetization Pipeline meaning
National Monetization Pipeline is about those brownfield assets where investment is already being made, but have assets that are either languishing or not fully monetized or under-utilized.
These assets will be monetized and the amount received will be used for further infrastructure building.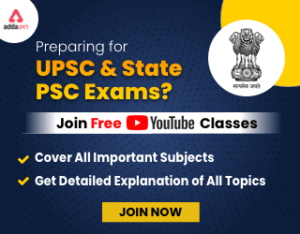 Key points
Union Budget 2021-22 has identified monetisation of operating public infrastructure assets as a key means for sustainable infrastructure financing.
Monetization through disinvestment and monetization of non-core assets (such as land, building, and pure play real estate assets) have not been included in the National Monetization Pipeline (NMP).
The aggregate asset pipeline under NMP over the four-year period, FY 2022-2025, is indicatively valued at Rs 6.0 lakh crore.
The estimated value corresponds to 14% of the proposed outlay for Centre under NIP (National Infrastructure Pipeline).
The sectors included are roads, ports, airports, railways, warehousing, gas & product pipeline, power generation and transmission, mining, telecom, stadium, hospitality and housing.
The top 5 sectors (by estimated value) capture 83% of the aggregate pipeline value.
These top 5 sectors:
| | |
| --- | --- |
| Sectors | Weightage |
| Roads | 27% |
| Railways | 25% |
| Power | 15% |
| Oil & Gas pipelines | 8% |
| Telecom | 6% |
Sector-wise break-up of NMP
Objectives of National Monetization Pipeline
To as a medium-term roadmap for the line ministries and agencies.
To provide medium-term visibility to investors on infrastructure assets pipeline.
To also provide a platform for ministries to track asset performance.
To bring in greater efficiency and transparency in public assets management.
Benefits of National Monetization Pipeline
It will provide universal access to high-quality and affordable infrastructure to the common citizen of India.
It is aimed at tapping private sector investment for new infrastructure creation.
It will create new employment opportunities, which will result in high economic growth and seamlessly integrating the rural and semi-urban areas for overall public welfare.