'ZAPAD 2021' Exercise- Relevance for UPSC Exam
GS Paper 3: Security- Security challenges and their management in border areas; linkages of organized crime with terrorism.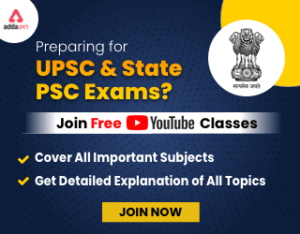 Get free video for UPSC CSE preparation and make your dream of becoming an IAS/IPS/IRS a reality
'ZAPAD 2021' Exercise- Context
Recently, the Indian Army has informed that a 200 members contingent of the Indian Army will participate in Exercise ZAPAD 2021.
Exercise 'ZAPAD 2021' is being held at Nizhniy in Russia from 3-16 September 2021.
IMD and Weather Forecast in India
'ZAPAD 2021' Exercise- Key Points
About Exercise 'ZAPAD 2021': It is a Multi Nation exercise led by Russia.
Focus Area: ZAPAD 2021 is one of the theatre-level exercises of Russian Armed Forces and will focus primarily on operations against terrorists along with boosting anti-terror cooperation.
Participation of Countries: 17 countries from Eurasia and South Asia will also participate in the same exercise. Among these-

9 countries are Participating countries which include Mongolia, Armenia, Kazakhstan, Tajikistan, Kyrgyzstan, Serbia, Russia, India, and Belarus.
Other eight countries are Observers which include Pakistan, China, Vietnam, Malaysia, Bangladesh, Myanmar, Uzbekistan, and Sri Lanka.

India's Participation:

The NAGA Battalion group participating in the exercise will feature an all arms combined task force.
The exercise aims to enhance military and strategic ties amongst the participating nations while they plan and execute this exercise.
Krivak or Talwar stealth frigates
Exercise INDRA: India- Russia Joint Military Exercise
About: Since 2003, the INDRA series of exercises were conducted as a bilateral naval exercise alternately between the two countries.
The first joint Tri-Services Exercise was conducted in 2017.
The last joint, tri-services exercise was conducted in India in December 2019. It was held simultaneously at Babina (near Jhansi), Pune, and Goa.
EXERCISE INDRA-21: 12th Edition of Indo-Russia joint military Exercise INDRA 2021 was held at Volgograd, Russia.

The exercise entailed the conduct of counter-terror operations under the United Nations mandate by a joint force against international terror groups.