Ramon Magsaysay Award- Context
Ramon Magsaysay Award 2021 was recently awarded to five recipients including a Bangladeshi vaccine scientist and a microfinance pioneer from Pakistan.

Firdausi Qadri (Bangladesh) was recognized for "her passion and life-long devotion to the scientific profession,"

In 2019, Indian journalist Ravish Kumar was awarded the Ramon Magsaysay Award for "harnessing journalism to give voice to the voiceless".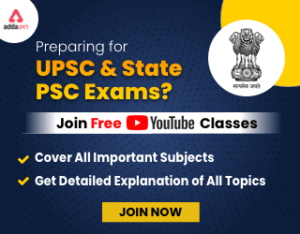 Get free video for UPSC CSE preparation and make your dream of becoming an IAS/IPS/IRS a reality
Ramon Magsaysay Award- Key Points
About: The Ramon Magsaysay Award, Asia's premier prize, and highest honor, recognizes the greatness of spirit shown in selfless service to the peoples of Asia.

The Ramon Magsaysay awards are regarded as Asia's version of the Nobel Prize.
The Ramon Magsaysay Award was conceived to honor the greatness of spirit shown in service to the peoples of Asia—regardless of race, gender, or religion.

Origin: The Ramon Magsaysay Award was established in 1957. Since 1858, it has been annually given to the winners.

It is named after Ramon Magsaysay, former president of the Republic of the Philippines who died in a 1957 plane crash.

Ramon Magsaysay Award Foundation (RMAF): It is responsible for awarding the Ramon Magsaysay Award.

Selection: The Ramon Magsaysay Awardees are annually selected by the RMAF board of trustees.
Eligibility: Asian individuals who have achieved excellence in their respective fields and have been known to help others generously without anticipating public recognition.

Content of the Award: Awardees are presented with a certificate and a medallion with an embossed image of Ramon Magsaysay facing right in profile and cash prize.
Ramon Magsaysay Award- Categories
From 1958 to 2008, the Ramon Magsaysay Award was annually given under six categories-
Government Service
Public Service
Community Leadership
Journalism, Literature, and Creative Communication Arts
Peace and International Understanding
Emergent Leadership: It was inaugurated in 2000 and is supported by a grant from the Ford Foundation.
It is given to recognize an individual, forty years of age or younger, for outstanding work on issues of social change in his or her community, but whose leadership may not yet be broadly recognized outside of this community.

Starting in 2009, the Ramon Magsaysay Award is no longer being given in fixed Award categories, except for Emergent Leadership.