"UPSC News Diary Today" is every day published in the evening between 6-7 PM and contains all current affairs articles from the day on a single platform. "UPSC News Diary Today" covers various topics from UPSC Syllabus and is very helpful and time managing for UPSC Aspirants. The framing of this daily current affairs compilation article is easy to read and understandable also.
In the "UPSC News Diary Today" article, we focus on both UPSC Preliminary and Mains exam-oriented current affairs & prepare a gist of daily important news articles from leading National Newspapers, PIB, and other various official sources.
Chhello Show
Why in news?
The Film Federation of India has announced India's official entry to the 95th Academy Awards. It has been selected in the Best International Feature Film category.
Key Points
Chhello Show, which is titled Last Film Show in English, had its world premiere as the opening film at Robert DeNiro's Tribeca Film Festival and has won multiple awards across various international film festivals.
Chhello Show is a coming-of-age drama, which revolves around a 9-year-old boy who resides in a remote village in India and his love affair with cinema.
The film shows how the little boy spends a summer watching films from the projection booth.
Government e-Marketplace
Why in news?
Government e-Marketplace (GeM) vendors shared their experiences in GeM Seller Samvad held in Mumbai on September 19, 2022.
What is it?
GeM is a short form of one stop Government e-Market Place hosted by DGS&D where common user goods and services can be procured.
GeM is dynamic, self sustaining and user friendly portal for making procurement by Government officers.
Public procurement forms a very important part of Government activity and reform in Public Procurement is one of the top priorities of the present Government.
Background
Government e-Marketplace owes its genesis to the recommendations of two Groups of Secretaries made to the Prime Minister in January 2016.
They recommended setting up of a dedicated e-market for different goods & services procured or sold by Government/PSUs besides reforming DGS&D.
Subsequently, the Finance Minister in his Budget speech for FY 2016-17, announced setting up of a technology driven platform to facilitate procurement of goods and services by various Ministries and agencies of the Government.
Super Typhoon Nanmadol
Why in news?
Nine million people told to evacuate as super typhoon Nanmadol hits.
Why it is called a super typhoon?
Nanmadol has been categorised as a super typhoon by the US Joint Typhoon Warning Centre (JTWC), a term applied to storms with sustained wind speeds of 240km/h (150mph) or more. It is the equivalent of a category four or five hurricane.
Rising Risks
Scientists have predicted a very active hurricane season this year, influenced by a natural phenomenon known as La Niña.
Warmer sea surface temperatures in the Atlantic and Caribbean as a result of climate change may also have an impact.
The Intergovernmental Panel on Climate Change (IPCC) has said intense tropical cyclones will likely increase on a global scale.
Melting Arctic
Why in news?
Greenland's ice loss has accounted for 1-millimetre rise in the global sea levels each year for the past decade.
Latest Estimates
The UN Intergovernmental Panel on Climate Change has predicted that the melting of the country's ice sheet will contribute 10-15 cm to the rise in sea levels by 2100.
But a recent study by researchers in Europe and the US, published in the journal Nature Climate Change, states that Greenland's ice sheet will irreversibly retreat by at least 59,000 sq km and raise the global sea levels by 27.4 cm.
New estimates are different than earlier because they include increased rain and greater absorption of sunlight, intrusion of warm ocean currents and fractures in the ice sheet.
Can we prevent this ice loss?
The researchers say that ice loss and rise in sea levels are inevitable. But taking climate action now will reduce the impact to some extent.
Forest Fires
Why in news?
Forest fires burn nearly twice as much tree cover today as they did 20 years ago. Since 2001, forest fires have accounted for more than a quarter of all tree cover loss globally, burning 9.3 million hectares in 2021 alone.
Frequent Forest Fires and loss of global tree cover
Extreme heat waves are already five times more likely today than they were 150 years ago and are expected to become even more frequent as the planet continues to warm.
Wildfires were responsible for over a third of global tree cover loss in 2021, while they were accountable for around a fifth of the loss in 2001.
The large majority roughly 70 per cent of all fire-related tree cover loss over the past two decades occurred in boreal regions (northern high-altitude regions like Estonia, Latvia, and Lithuania, and most of Sweden and Finland).
2021 was one of the worst years for forest fires since the turn of the century, causing an alarming 9.3 million hectares of tree cover loss globally.
What is the reason?
Climate change is likely a major driver in increasing fire activity as warmer temperatures dry out the landscape and help create the perfect environment for larger, more frequent forest fires.
This in turn leads to higher emissions from forest fires, further exacerbating climate change and contributing to more fires as part of a fire-climate feedback loop.
Agricultural expansion and forest degradation have increased fires in tropical forests.
National Conference of State Tourism Ministers
National Conference of State Tourism Ministers- Relevance for UPSC Exam
GS Paper 2: Governance, Administration and Challenges

Government policies and interventions for development in various sectors and issues arising out of their design and implementation.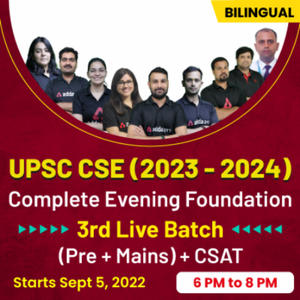 National Conference of State Tourism Ministers in News
Recently, National Conference of State Tourism Ministers 2022 was inaugurated by the Chief Minister of Himachal Pradesh.
Himachal Pradesh government has also started the "Nai Raahein Nai Manzilein" scheme to highlight some of our lesser known tourist destinations.
National Conference of State Tourism Ministers
About: Ministry of Tourism, Government of India is organizing National Conference of State Tourism Ministers from 18th to 20th September 2022 to discuss issues related to development of Tourism in the country.
Venue: National Conference of State Tourism Ministers is being organized in Dharamshala, Himachal Pradesh.
Associated Ministry: National Conference of State Tourism Ministers is being organized under the Chairmanship of Shri G. Kishan Reddy, Minister of Tourism, Culture and DONER.
Participation: The three-day National Conference of State Tourism Ministers will be attended by Central Ministers, Tourism Ministers from States and Union Territories, Governors, Administrators & Seniors Officials of the Central Government, State Governments, and Heads of the Tourism & Hospitality Associations.
Themes: The National Conference of State Tourism Ministers is divided into thematic sessions on-

Development of Tourism Infrastructure,
Cultural, Spiritual & Heritage tourism,
Tourism in the Himalayan states,
Responsible and sustainable tourism,
Role of digital technology for the marketing and promotion of tourism destinations,
Emerging importance of homestays in the Indian hospitality sector,
Ayurveda, Wellness, and Medical Value travel, and
Forest and wildlife tourism.
Nai Raahein Nai Manzilein Scheme
Under Nai Raahein Nai Manzilein scheme, the state govt. of HP will identify unexplored and untapped tourist destinations with an aim to diversify tourism in the state.
Nai Raahein Nai Manzilein scheme will promote tourism in these tourist places located across the countryside particularly focusing on rural areas.
The total budgetary allocation of Nai Rahen Nai Manzil Scheme is Rs. 50 crore.
Under the "Nai raahein Nai Manizlein scheme in the first phase, Bir Billing in, District Kangra, Chanshal in district Shimla and Janjehli area of District Mandi are being developed from tourism point of view.
What is E-Governance?
What is E-Governance? – Relevance for UPSC Exam
General Studies II- E-Governance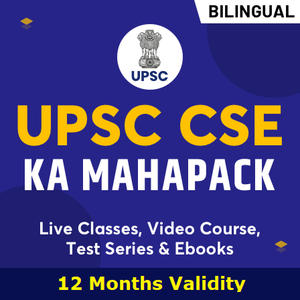 Context
Telecom Minister Ashwini Vaishnaw spoke about a comprehensive policy roadmap for India's digital economy and digital governance.
What is Digital Governance?
Electronic governance or e-governance can be defined as the usage of Information and Communication Technology (ICT) by the government to provide and facilitate government services, exchange of information, communication transactions and integration of various standalone systems and services.
Global Digital Governance
Global digital governance encompasses the norms, institutions, and standards that shape the regulation around the development and use of these technologies. Digital governance has long-term commercial and political implications.
E-Governance: Objective
The main objective of e-governance is to provide a friendly, affordable, and efficient interface between a government and its people. It is about ensuring greater transparency, accountability and objectivity, resulting in cost-effective and high-quality public service.
E-Governance: Importance
Under the G20, the International Labour Organisation has already placed a proposal in the employment working group for digital labour platforms to develop an international governance system determining minimum rights and protections for platform workers.
Similarly, on digital money, a reincarnated Bretton Woods is being advocated to address the distrust in private currencies and to coordinate the implementation of central bank digital currency projects.
Finally, in the deeply contested area of digital taxation, the OECD facilitated Base Erosion and Profit Shifting (BEPS) negotiations and helped arrive at a global solution.
The internet is splintering and digital sovereignty is now commonplace; yet, there is no better time for countries to come together and build a framework for global digital governance.
E-Governance: Pillars
E-administration: improving government processes
E-services: connecting individual citizens with their government
E-society: building interactions with and within civil society.
E-Governance and the world
Sectors critical to the global economy are subject to international cooperation frameworks and pacts. Therefore, the idea of setting up a single multilateral organization with a mandate to govern the digital economy is not unprecedented.
Global aviation has been regulated since 1903 when the International Commission for Air Navigation (ICAN) first met, subsequently replaced by the International Civil Aviation Organization (ICAO) in 1947.
Similarly, the modern international banking system is governed by the Bank for International Settlements (BIS), an institution initially set up in the interwar period in 1930 to oversee Germany's reparations to the Allies under the Treaty of Versailles. The BIS acquired a more global mandate beginning in the 1950s and is now partially responsible for global financial stability.
China is emerging as the standard-bearer for this model with its desire to "reinvent the internet." China seeks to champion the concept of "cyber sovereignty," allowing countries to control access to the internet, censor content, and institute data localization requirements, as a pretext to protecting individual national interests.
European Union's General Data Protection Regulation (GDPR) which provides a more democratic concept for digital governance. This model primarily seeks to protect the privacy and rights of internet users and online content consumers. Adopted with the overwhelming support of the European Parliament in 2014, the GDPR came into effect in May 2018, giving firms that rely on digital technologies the opportunity to modify their data usage and privacy policies. The adoption of the GDPR has been a turning point for global internet governance as consumers gained unprecedented control over their data in a manner that preserved freedom and openness online.
Conclusion
The rapid digitalization of the world along with a new focus on trust in the global supply chains for digital products and services presents tremendous opportunities for India and its youth.  It is now up to all of us to engage in a collective "sabka prayas" to realise New India's economic potential.
Reforms in Education Sector
Reforms in Education Sector- Relevance for UPSC Exam
GS Paper 2: Governance, Administration and Challenges

Government policies and interventions for development in various sectors and issues arising out of their design and implementation.
Reforms in Education Sector by Andhra Pradesh in News
Recently, the Y.S. Jagan Mohan Reddy government in Andhra Pradesh has taken many reforms in the education sector.
India- UAE MoU on Cooperation in the Field of Education
Reforms in Education Sector
Mission: Educational Reforms are aimed to ensure that all children have access to quality education within an equitable and inclusive classroom environment.

These reforms will take into account diverse backgrounds and different academic abilities of each students, thereby making them active participants in the learning process.

Objective: The objective is to shift the focus from content retention to building critical thinking and problem-solving abilities, making the learning process more experiential, holistic, integrated, enquiry-driven, and enjoyable.

To this, the government is redefining the tasks, the training patterns and the professional development mode of teachers.

School Restructuring Programme: it calls for a merger of classes three to five in primary schools with high schools.
App Based Attendance System: The new app-based attendance system is a pilot project that was rolled out by the government in August in State-run schools.

Teachers presence is needed during their attendance, as the Unified District Information System for Education (U-DISE)-linked system records metrics such as the longitude and latitude of the place where they are present.
Attendance is sent to officials by SMS.
Parents will also receive SMS updates on their child's arrival and departure from school.
Reforms in Education Sector- Concerns of Teacher Unions
Teacher unions are sceptical about the results of these reforms, which are being aligned with the National Education Policy (NEP) 2020.
School Restructuring Programme: The believe it will further contribute to the school drop-out rate as it will deprive a large population of students who live in remote rural and tribal pockets of education.
Increased Workload: They also say that the government order 117 on reapportionment of teaching staff in the State will only increase their workload in addition to shrinking existing teacher posts.
Concerns with Facial Recognition App: The introduction of a face recognition app by the School Education Department, asking teachers to download it in on their personal mobile phones and record their daily attendance, has further angered teachers.

Citing virtual security reasons, teacher unions are refusing to follow the instructions and have urged teachers across the State to boycott use of the app.
They have demanded that the government provide them devices, as in the past, when they recorded their attendance using an Aadhar-enabled biometric attendance system.
Way forward
Rectifying the Errors: The Minister has promised to address other issues such as poor or no Internet connectivity in villages and tribal habitations.
Technology-driven approach: Education Department officials say that such technology-driven effective mechanisms are needed to check teacher absenteeism.

We need a fool-proof system in place to ensure transparency and accountability.
Conclusion
While the State has embarked on radical changes in the curriculum, school-restructuring and the mode of teaching, teacher unions remain nonchalant.
It is expected that they should now step out of their traditional role of teaching academic content in a classroom and, instead, focus on acquiring new abilities, skills and showing greater commitment.
Online Education in India: Benefits, Issues and Government Steps
BRICS Tourism Ministers' Meeting 2022
BRICS Tourism Ministers' Meeting 2022- Relevance for UPSC Exam
GS Paper 2: International Relations- Bilateral, regional and global groupings and agreements involving India and/or affecting India's interests.
BRICS Tourism Ministers' Meeting 2022 in News
Recently, Shri G. Kishan Reddy, Union Minister of Tourism, Culture and DONER participated in the Tourism Ministers meeting of the BRICS member countries.
BRICS Tourism Ministers' Meeting 2022
Participation: The Tourism Ministers' of the BRICS countries viz Brazil, Russia, India, China and South Africa participated in BRICS Tourism Ministers'
Theme: BRICS Tourism Ministers' Meeting 2022 adopted the Comminique on the theme Green Growth, Sustainable Development and Resilient Recovery.
BRICS Presidency 2022: China took Presidency of the BRICS Council in 2022 from India.

During India's chairmanship of BRICS in 2021 key emphasis was put on sustainability, shift to renewable resources, job creation, encouraging green and sustainable tourism practices for accelerating tourism recovery.
India at BRICS Tourism Ministers' Meeting 2022
BRICS alliance for Green Tourism: Indian Tourism Minister stated that India had launched the BRICS alliance for Green Tourism during BRICS chairmanship of India in 2021.
Sustainable Development of Tourism: India also attaches great importance to implementing the UN 2030 Agenda for Sustainable Development and to promoting sustainable development in the tourism sector.

This is to address the challenges in environmental protection and climate change, especially on Tourism sector.

Indian Approach: India's approach is to focus on post COVID growth and development of tourism sector and priority areas like Cultural Tourism, Adventure tourism, MICE, Medical, Wellness Tourism and Rural Tourism.

To achieve the above, the following major initiatives have been identified-

Green Growth and sustainable development
Digital Tourism
Destination Management
Tourism and Hospitality Skill Development & MSME Development.

This will also be reflected in India's SCO Presidency and G20 Presidency in 2022-23.
BRICS alliance for Green Tourism
About: BRICS alliance for Green Tourism promotes measures which can shape a more resilient, sustainable and inclusive tourism sector.
Significance: BRICS alliance for Green Tourism can accelerate the recovery and development of tourism on sustainable lines.
About BRICS Grouping 
About: BRICS is an acronym for the grouping of the world's leading emerging economies, namely Brazil, Russia, India, China, and South Africa.
Background: In 2001, Goldman Sachs' Jim O'Neill authored a paper called "Building Better Global Economic BRICs", pointing out that future GDP growth in the world would come from China, India, Russia, and Brazil.

Though the paper did not recommend any formal grouping, it said that BRIC economies combined would outstrip the western dominated world order before 2039.

BRICS Formation: In 2006, leaders of the BRIC countries met on the margins of a G-8 (now called G-7) summit in St. Petersburg, Russia, and BRIC was formalized that year.

Shortly afterward, in September 2006, the group was formalized as BRIC during the 1st BRIC Foreign Ministers' Meeting, which met on the sidelines of the General Debate of the UN Assembly in New York City.
First formal summit: took place in 2009 in the Russian Federation and focused on issues such as reform of the global financial architecture.
South Africa was invited to join BRIC in December 2010, after which the group adopted the acronym BRICS.
South Africa subsequently attended the Third BRICS Summit in Sanya, China, in 2011.

BRICS Headquarters: BRICS doesn't have any headquarter rather all the countries of BRICS have offices dedicated to BRICS in their own nation.
BRICS Structure: BRICS does not exist in the form of organization, but it is an annual summit between the supreme leaders of five nations.
BRICS Presidency: The Chairmanship of the forum is rotated annually among the members, in accordance with the acronym B-R-I-C-S.

India had the BRICS Presidency from January 2021.
Currently, China has the BRICS Presidency.

BRICS Significance: BRICS Member Countries together represent-

41% of the Global Population
24% of the Global GDP and
16% of the Global Trade
BRICS Summit 2022- Key Outcomes
India's presidency of the G20-Opportunity for India's growth
Hijab and the Doctrine of Essentiality
Hijab and the Doctrine of Essentiality- Relevance for UPSC Exam
General Studies II- Executive & Judiciary,Indian Constitution – historical underpinnings, evolution, features, amendments, significant provisions and basic structureExecutive & Judiciary,Indian Constitution – historical underpinnings, evolution, features, amendments, significant provisions and basic structure
Context
A two-judge Bench of the Supreme Court of India is presently hearing arguments on the correctness of a Karnataka High Court judgment that upheld the ban on the use of the hijab by students in Karnataka which raises question on doctrine of essentiality.
 What is 'Doctrine of Essentiality'?
A seven-judge Bench of the Supreme Court invented the doctrine of "essentiality" in the Shirur Mutt case in 1954. The court held that the term "religion" will cover all rituals and practices "integral" to a religion.
Doctrine of Essentiality: Importance
In the legal framework, the doctrine of essentiality is a doctrine that has evolved to protect the religious practices that are essential or integral and does not violate any fundamental right. India being a secular country has discrete religious beliefs and to deny any is to violate the freedom of religion.
Is hijab essential?
Wearing of hijab (head scarf) by Muslim women does not form a part of essential religious practices in Islamic faith and it is not protected under the right to freedom of religion guaranteed under Article 25 of the Constitution of India, the High Court of Karnataka declared on March 15 2022.
The Qur'an instructs Muslim women and men to dress modestly, and for some, the hijab is worn by Muslim girls and women to maintain modesty and privacy from unrelated males. According to the Encyclopedia of Islam and Muslim World, modesty concerns both men's and women's "gaze, gait, garments, and genitalia".
Identifying Essential religion practice
The Court observed that in order to determine whether or not a particular practice is an essential part of religion, the test must be whether the absence of the practice itself
Examples of the essential religious practices test
While these issues are largely understood to be community-based, there are instances in which the court has applied the test to individual freedoms as well.
In a 2004 ruling, the Supreme Court held that the Ananda Marga sect had no fundamental right to perform the Tandava dance in public streets since it did not constitute an essential religious practice of the sect.
For example, in 2016, the Supreme Court upheld the discharge of an airman from the Indian Air Force for keeping a beard.
It distinguished the case of a Muslim airman from that of Sikhs who are allowed to keep a beard.
In 2015, the Supreme Court restored the Jain religious practice of Santhara/Sallekhana (a ritualistic fast unto death) by staying an order of the Rajasthan HC.
Article 26
Freedom to manage religious affairs Subject to public order, morality and health, every religious denomination or any section thereof shall have the right.
Supreme Court's judgement on Doctrine of Essentiality
The doctrine of "essentiality" was invented by a seven-judge Bench of the Supreme Court in the 'Shirur Mutt' case in 1954.
It is a contentious doctrine evolved by the court to protect only such religious practices which were essential and integral to the religion.
The court held that the term "religion" will cover all rituals and practices "integral" to a religion, and took upon itself the responsibility of determining the essential and non-essential practices of a religion.
Referring to the Ayodhya case, the Constitution Bench had ruled in 1994 that A mosque is not an essential part of the practice of the religion of Islam and namaz (prayer) by Muslims can be offered anywhere, even in open.
Arguments over Doctrine of Essentiality
The 'essentiality doctrine' of the Supreme Court has been criticized by several constitutional experts.
Scholars of constitutional law have argued that the essentiality/integrality doctrine has tended to lead the court into an area that is beyond its competence, and given judges the power to decide purely religious questions.
As a result, over the years, courts have been inconsistent on this question — in some cases they have relied on religious texts to determine essentiality.
In others it relied on the empirical behaviour of followers, and in yet others, based on whether the practice existed at the time the religion originated.
Issues
In the beginning, the court engaged with the question of whether untouchability, manifested in restrictions on entry into temples, was an "essential part of the Hindu religion".
After examining selected Hindu texts, it came to the conclusion that untouchability was not an essential Hindu practice.
The idea of providing constitutional protection only to those elements of religion which the court considers "essential" is problematic as it assumes that one element or practice of religion is independent of other elements or practices.
So, while the essentiality test privileges certain practices over others, it is, in fact, all practices taken together that constitute a religion.
Effect on society
Narrowing of safeguards to religious customs: It has allowed the Court to narrow the extent of safeguards available to religious customs by directly impinging on the autonomy of groups to decide for themselves what they deem valuable, violating, in the process, their right to ethical independence.
Negated legislation that might otherwise enhance the cause of social justice: It has also negated legislation that might otherwise enhance the cause of social justice by holding that such laws cannot under any circumstances encroach on matters integral to the practice of a religion. For example, in 1962, the Court struck down a Bombay law that prohibited excommunications made by the Dai of the Dawoodi Bohra community when it held that the power to excommunicate is an essential facet of faith and that any measure aimed at social welfare cannot reform a religion out of its existence.
A principle of anti-exclusion: Its application would require the Court to presume that a practice asserted by a religious group is, in fact, essential to the proponents of its faith. But regardless of such grounding, the Constitution will not offer protection to the practice if it excludes people on grounds of caste, gender, or other discriminatory criteria.
Conclusion
For now, any Court hearing a matter touching upon a matter of faith has the unenviable task of acting not merely as an expert on law but also as an expert on religion.
Plant Treaty
Plant Treaty- Relevance for UPSC Exam
General Studies III- Environment
Plant Treaty: In News
The ninth session of the governing body of the International Treaty on Plant Genetic Resources for Food and Agriculture (ITPGRFA) has recently begun in New Delhi.
Plant Treaty: Theme
The theme of the meeting is 'Celebrating the Guardians of Crop Diversity: Towards an Inclusive Post-2020 Global Biodiversity Framework'.
What is the Plant Treaty?
The International Treaty on Plant Genetic Resources for Food and Agriculture (ITPGRFA) was adopted by the Food and Agriculture Organization of the United Nations November 3, 2001.
It was signed in 2001 in Madrid, and entered into force on 29 June 2004.
It is the first legally-binding international instrument to formally acknowledge the enormous contribution of indigenous people and small-holder farmers as traditional custodians of the world's food crops.
It also calls on nations to protect and promote their rights to save and use the seeds they have taken care of for millennia.
The parties to this treaty have come together after nearly three years to discuss governance of agricultural biodiversity and global food security.
Plant Treaty: Objectives
The treaty aims at:
Guaranteeing food security through the conservation
Exchange and sustainable use of the world's plant genetic resources for food and agriculture (PGRFA)
Fair and equitable benefit sharing arising from its use, as well as
Recognition of farmers' rights.
Plant Treaty: Key feature: Annex 1 Crops
The treaty has implemented a Multilateral System (MLS) of access and benefit sharing, among those countries that ratify the treaty, for a list of 64 of some of the most important food and forage crops essential for food security and interdependence.
The genera and species are listed in Annex 1 to the treaty. The treaty facilitates the continued open exchange of food crops and their genetic materials.
The list of plant genetic material included in the Multilateral System of the Treaty is made of major food crops and forages.
The Forages are also divided in legume forages and grass forages.
They were selected taking into account the criteria of food security and country interdependence