Online education in India UPSC: Relevance
GS 2: Issues relating to development and management of Social Sector/Services relating to Health, Education, Human Resources.
Education in India: Context
Recently, the Minister of Education has informed the Rajya Sabha about the steps taken by the government to make online education more conducive in India.
Benefits of online education in India
Accessibility: The most important benefit of online education is that is can be accessed by anyone who owns an internet-supported smartphone.
Productivity: Online education enhances productivity as it uses adaptive technologies and cut down the travel time of the students. The increased time would ensure that the students are giving due duration to their studies.
Efficiency: It is more efficient than offline schooling in terms of effectiveness, affordability, accessibility, time consumption, and education quality.
Reduces rural-urban divide: Online education can resolve challenges related to educational equity. Online education has the ability to reduce the rural-urban divide in terms of quality education.
Reduces migration: Many students move to urban areas for quality education. Online education has restricted migration as it has made education accessible to the rural hinterlands.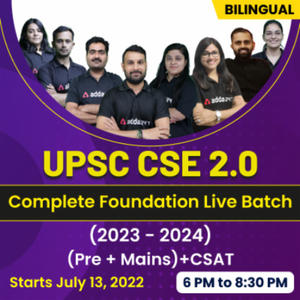 Issues of online education in India
Access: During Covid-19, a study was conducted by the Azim Premji Foundation that showed that almost 60 percent of school children in India cannot access online learning opportunities. Moreover, a report by Oxfam India found that even among students of urban private schools, half of the parents reported issues with Internet signal and speed.
Content: The present curriculum of India was not designed to be integrated with technology. Due to this reason, a teacher finds difficult to make the curriculum digital-friendly.
Issue of privacy: A young student may not know to protect his/her personal data. Given the issue of digital illiteracy in India, online education might actually lead to more harm than good.
Lack of soft skills: Offline education is not only for giving enriching content, but also for ensuring that soft skills like interpersonal skills, empathy, respect, etiquette, sharing, caring can also be taught to the students. These skills are difficult to teach in an online medium.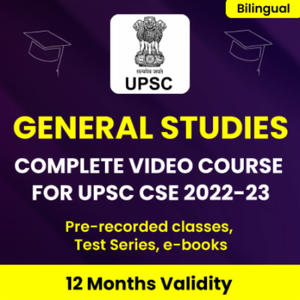 Steps taken by government for  online education
DIKSHA: It is the nation's digital infrastructure for providing quality e-content for school education in states/UTs: and QR coded Energized Textbooks for all grades (one nation, one digital platform)
One earmarked Swayam Prabha TV channel per class from 1 to 12 (one class, one channel)
Extensive use of Radio, Community radio and CBSE Podcast- Shiksha Vani
Special e-content for visually and hearing impaired developed on Digitally Accessible Information System (DAISY) and in sign language on NIOS website/ YouTube
PRAGYATA guidelines were issued to the States/UTs to facilitate continued education through various modes.
The Ministry has undertaken a proactive initiative, named, 'MANODARPAN' covering a wide range of activities to provide psychosocial support to students, teachers and families for Mental Health and Emotional Wellbeing during the COVID outbreak and beyond.
Read current affairs for UPSC