Relevance
GS 2: Welfare schemes for vulnerable sections of the population by the Centre and States and the performance of these schemes.
Context
Recently, the Jharkhand Assembly has passed a Bill, which provides 75% reservation in the private sector for local people.
Key points
The benefit would be provided to the people earning up to ₹40,000 salary a month.
Once notified, Jharkhand will become the third State in the country, after Andhra Pradesh and Haryana, to pass such law.
The Constitution (127th Amendment) Bill, 2021
Supervision Committee
The Jharkhand State Employment of Local Candidates Bill, 2021 provides for the constitution of a committee headed by a designated officer to supervise the employment procedure and issue directions to the employer concerned as it may deem fit.
The committee will include Deputy Development Commissioner (DDC), Circle Officer (CO) and the local MLA.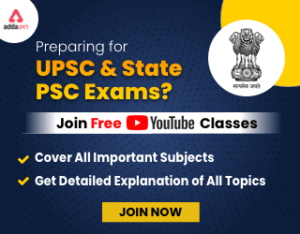 Why is it a good measure?
When the economic growth is unevenly distributed, the locals perceive that outsiders garner more shares of the gains from such growth.
Moreover, there is a need to preserve local languages and cultures and not fall prey to the temptation to impose a single or a common language on all.
Many experts often stress on the need to assimilate into the local conditions which means outsiders and migrants needs to learn the local language and observe the local customs.
Also, there might be fewer mishaps and accidents on the shop floor of manufacturing firms since there are lesser chances of communication gaps leading to such incidents.
Hiring locals who are familiar with the terrain and language is critical in customer facing roles.
Constitution (Scheduled Tribes) Order (Amendment) Bill, 2021
Drawbacks of such measures
There are chances that some of such jobs would be done by people who might be less qualified than those who could have got the job in normal circumstances.
Reserving jobs for locals narrows the supply of eligible candidates that can result in poor and shoddy work.
Regional chauvinism affects the industries and leads to deterioration in industrial growth.
There are many jobs that require specialised skills and innovative abilities that can go waste if the talent pool is narrowed.
Such measures can also result in the vitiation of the workplace culture since the workforce would be polarised and split into various groups.