Relevance
GS 2: Functions and responsibilities of the Union and the States, issues and challenges pertaining to the federal structure, devolution of powers and finances up to local levels and challenges therein.
Context
Lok Sabha has passed The Constitution (One Hundred and Twenty-Seventh Amendment) Bill, 2021 after discussing it for nearly six hours.
Key points
The Bill seeks to clarify "some provisions in the 102nd Constitutional amendment Bill" to restore the power of the states and union territories to prepare their own list of socially and educationally backward classes (SEBC).
It received Opposition's support, in a rare display of unity, after more than three weeks of constant protests.
It was passed unanimously, without a single negative vote.
It amends Articles 342 A (clauses 1 and 2) and will introduce a new clause – 342 A (3) specifically authorising states to maintain their state list.
It will also amend Articles 366(26c) and 338B (9), which will enable the states to directly notify SEBCs without having to refer to the National Commission for Backward Classes (NCBC).
It provides that the President may notify the list of socially and educationally backward classes only of the central government.
Thus, the amendment Bill bypasses the SC ruling (given below) and restores the powers of the state governments to maintain a state list of OBCs.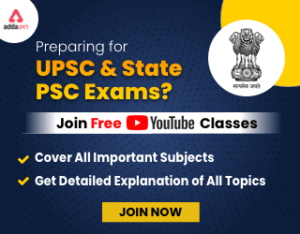 Get free video for UPSC CSE preparation and make your dream of becoming an IAS/IPS/IRS a reality
Need of the Bill
The Supreme Court, in its Maratha reservation ruling, upheld the 102nd Constitutional Amendment Act.
The Court ruled that the President, based on the recommendations of the NCBC, would determine communities that would be included on the State OBC list.
The History of Backward Classes Commission And the Sub-Categorisation of OBCs
102nd Constitutional Amendment Act
It granted constitutional status to NCBC (National Commission on Backward Classes).
It empowered the President to notify the SEBC list for any state or union territory.