BIMSTEC Summit 2022- Relevance for UPSC Exam
GS Paper 2: International Relations- Bilateral, regional and global groupings and agreements involving India and/or affecting India's interests.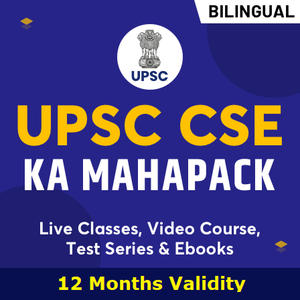 BIMSTEC Summit 2022 in News
Recently, the Prime Minister of India participated in the 5th BIMSTEC (Bay of Bengal Initiative for Multi-Sectoral Technical and Economic Cooperation) Summit.
The 5th BIMSTEC Summit is hosted in virtual mode by Sri Lanka, the current chair of BIMSTEC.

Key Points about BIMSTEC Summit 2022
Adoption of the BIMSTEC Charter: the Fifth BIMSTEC summit promises to re-energize the 25-year-old grouping at a time of growing global uncertainties.

The Charter is expected to help impart a more connected vision to the seven-member organization (BIMSTEC).

Leading the Security Pillar: India has decided to lead the 'security pillar' out of the seven designated pillars of the revived BIMSTEC,

This has given India's regional aspirations a new orientation, away from the stalemated SAARC that has been unable to meet since November 2014.

With his call for a BIMSTEC Free Trade Agreement, Prime Minister Narendra Modi has outlined India's vision to bolster trade connectivity in the grouping.
Comparative Advantage: Unlike SAARC, which is burdened by India-Pakistan hostilities, BIMSTEC is relatively free of sharp bilateral disagreements and promises to provide India with a cooperative sphere of its own.
Thorny areas in the BIMSTEC Grouping
Delayed Decision: BIMSTEC Charter took a long time before it was finalized, showing the inherent challenges faced by the BIMSTEC Grouping.
Rohingya Crisis: It has weakened bilateral Bangladesh-Myanmar ties, with Dhaka seeking full repatriation of the refugees and Naypyidaw disinclined to respond positively to international pleas.
Way Forward
BIMSTEC will require sustained bilateral and group-level discussions to prevent problems such as the Rohingya crisis from becoming impediments to the smooth delivery of economic and security outcomes.
India too will have to ensure equally sustained political engagement with partners such as Nepal, Sri Lanka and Bangladesh to prevent any domestic political spill-over from affecting bilateral and group-level working relationships.
Sign a BIMSTEC Free Trade Agreement: An FTA spanning the maritime resource-rich members such as Myanmar and Sri Lanka could bring dramatic gains for all members.
Learning from the failures: The security- and trade-related lessons from the troubled SAARC and SAFTA experiences also ought to serve BIMSTEC well in the long run.
A 'coastal shipping ecosystem' and an interconnected electricity grid, in addition to the adopted Master Plan for Transport Connectivity, have the potential to boost intraregional trade and economic ties.
Conclusion
India will have to take a leadership role in assuaging any apprehensions among the smaller members of intragroup power imbalances.
India should also strive to facilitate greater cross-border connectivity and flow of investments by lowering barriers to the movement of people and goods.