States' Startup Ranking- Relevance for UPSC Exam
States' Startup Ranking 2021: States' Startup Ranking is released by DPIIT which assesses supports and facilitation provided by various states to promote start-up ecosystem in the state. States' Startup Ranking 2021 is part of the UPSC Mains GS Paper 2 (Governance, Administration and Challenges- Government policies and interventions for development in various sectors and issues arising out of their design and implementation.)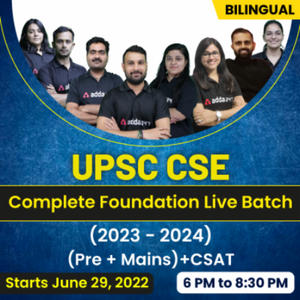 States' Start-up Ranking 2021 in News
States' Start-up Ranking 2021 was recently released by the Union Minister for Commerce and Industry, Textiles and Consumer Affairs.
Key Facts about States' Startup Ranking
About: States' Startup Ranking exercise was launched in 2018 which ranks states and UTs in terms of providing an easy regulatory environment to strengthen the startup ecosystem for budding entrepreneurs.
Mandate: States' Startup Ranking aims to encourage states and Union territories to work towards easing regulations for the growth of startups and strengthening the support to the startup ecosystem.
Releasing Ministry: States' Startup Ranking is released by the Department for Promotion of Industry and Internal Trade (DPIIT), Ministry of Commerce and Industry.
Significance: States' Startup Ranking helps in promoting India's vision of competitive and cooperative federalism.
Evaluation Parameters: participants were evaluated across 7 broad Reform Areas consisting of 26 Action Points like–

Institutional Support,
Fostering Innovation and Entrepreneurship,
Access to Market,
Incubation support,
Funding Support,
Mentorship Support,
Capacity Building of Enablers.

Participation: A total of 24 states and 7 Union Territories participated in the States' Startup Ranking 2021 exercise.

In States' Startup Ranking 2020 exercise, only 25 states and UTs participated.

Categorization: For the purposes of the States' Startup Ranking, States and Union Territories are classified into 5 Categories, viz.

Best Performers,
Top Performers,
Leaders,
Aspiring Leaders and
Emerging Start-up Ecosystems.
States' Startup Ranking 2021 Results
Gujarat and Karnataka emerged as the Best Performers in a category of States which included NCT of Delhi.
Meghalaya won the top honour among UTs and North-eastern (NE) States.
While Kerala, Maharashtra, Orissa and Telangana got the Top Performers award among states, Jammu & Kashmir emerged as the Top Performer among UTs and NE states.
Assam, Punjab, Tamil Nādu, Uttarakhand and Uttar Pradesh were adjudged the winners in the Leaderscategory among states;
Andaman & Nicobar Islands, Arunachal Pradesh and Goa bagged the Leaders honour among the UTs and NE states.
Chhattisgarh, Delhi, Madhya Pradesh and Rajasthan were declared as Aspiring Leadersamong the States.
Chandigarh, Dadra and Nagar Haveli & Daman and Diu, Himachal Pradesh, Manipur, Nagaland, Puducherry and Tripura were the Aspiring Leaders from the UTs and NE states.
Andhra Pradesh and Bihar from States category and Mizoram and Ladakh from the UTs/NE States were clubbed under the Emerging Start-up Ecosystem.
National Startup Advisory Council