First Advance Estimate for 2021-22: Relevance
GS 3: Indian Economy and issues relating to planning, mobilization, of resources, growth, development and employment.
First Advance Estimate for 2021-22: Context
Recently, Ministry of Statistics and Programme Implementation (MoSPI) has released the First Advance Estimates (FAE) for FY22, according to which India's GDP will grow by 9.2% in 2021-22.
First Advance Estimate for 2021-22: Key points
GDP, in the last fiscal year FY 21 was impacted by COVID- induced lockdown, and thus the economy witnessed a contraction of 7.3%.
While the real GDP growth rate is estimated to be 9.2 per cent, the GDP in nominal terms is estimated at 17.6 per cent for 2021-22.

Nominal GDP= Real GDP + inflation.

The NSO estimate for the current financial year is lower than the RBI's GDP projection in its December 2021 policy review where it had predicted that the economy would grow by 9.5%.
Reasons of the positive outlook: Growth in the farm, mining and manufacturing sector outputs.
However, rising Omicron cases might see lowering growth projections for this year by various economists.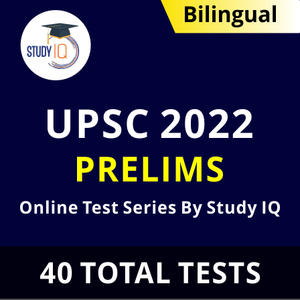 Analysis of first advance estimate
Absolute GDP and Gross Value Added (GVA) will be better than the numbers in the pre-Covid year of 2019-20.
Both government spending and investments are expected to be more than the level in the pre-Covid year or 2019-20.
Consumption demand, which constitutes 55% of the GDP, is estimated to remain below the pre-Covid year (2019-20) levels.
Government final consumption expenditure has also witnessed a 7.6 per cent increase than FY21 and 10.7 per cent increase than FY20.
Gross Fixed Capital Formation (GFCF): GFCF has also seen a growth of 14.9 per cent in FY22 compared with 2020-21, and it is also 2.6 per cent higher than pre-pandemic year of 2019-20.
Situation of average an Indian: Though, aggregate GDP and GVA numbers are showing recovery, the situation of an average Indian is worrisome. Both per capita GDP (a proxy for average income) and per capita Private Final Consumption Expenditure (a proxy for average spending) have come down.
Role of inflation: The difference between nominal GDP and real GDP in this fiscal year signifies the role inflation in our economy.
First Advance Estimate for 2021-22: Growth in various sectors
Agriculture has been growing at 3.9 per cent in FY22 as against 3.6 per cent growth in the previous year, while manufacturing sector is growing at 12.5 per cent as against a 7.2 per cent contraction last fiscal.
Electricity generation is estimated to grow 8.5 per cent as against 1.9 per cent last year.
Services like trade, hotels, and transport services are projected to post a growth of 11.9 per cent owing to the base effect – in 2020-21, when it had contracted sharply by 18.2 per cent. However, in absolute terms, this services segment is still estimated to be below pre-pandemic levels.

Significance of First Advance Estimates (FAE)
The FAE were first introduced in 2016-17, are published at the end of the first week of January.
They are the "first" official estimates of how GDP is expected to grow in that financial year.
The main significance of FAE lies in the fact that they are the GDP estimates that the Union Finance Ministry uses to decide the next financial year's budget
Also Read: