Context
In Karnataka, an FIR was registered on October 7 under the amended Gambling law against the creators of the online fantasy sports platform Dream 11 for running a gaming house as defined in the new law.
Background
On September 21, the Karnataka legislature passed legislation to amend the Karnataka Police Act, 1963, making all forms of gambling, including online, a cognisable and non-bailable offence. The Karnataka Police (Amendment) Act, 2021 was notified and came into force on October 5
Similar Laws Faced Legal Challenges in the Other States:
It was passed in Karnataka despite similar laws introduced in Tamil Nadu, Kerala and Telangana having faced legal challenges for broadening the scope of gambling beyond what has been defined by law.
On August 3, the Madras High Court struck down the Tamil Nadu Gambling and Police Laws (Amendment) Act, 2021 as being ultra vires.
And on September 27, the Kerala High Court, relying on the Madras HC order, struck down an amendment to the Kerala Gaming Act, 1960 which imposed a ban on online rummy.
What are the legal issues raised by these amended laws?
One of the primary grounds on which the new gaming laws in Karnataka, Kerala and Tamil Nadu has been challenged is that games of skill have been clubbed along with games of chance in the definition of gaming if the games of skill are played for prizes or bets.
Gaming companies have argued — successfully in Tamil Nadu and Kerala — that as per the law laid down by the Supreme Court in 1957 (Chamarbaugwala cases) — competitive games of skill are business activities protected under Article 19 (1) (g) of the Constitution.
Rummy and horse racing have been classified by the courts as games of skill that do not come under the purview of gaming laws, going by the yardstick of whether skill or chance is predominant in the outcome.
It has been argued that states do not have "legislative competence" to prohibit games of skill and that only games of chance can be regulated for gambling and betting.
Major Concerns on Gambling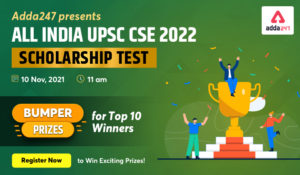 The growing popularity of gaming platforms like Dream11 and Paytm First Games raises questions about whether they are proxies for online gambling as they can involve financial transactions but are currently classified as 'games of skill'
It is difficult to clearly define or enumerate which games fall within which category.
Why so much Judicial Scrutiny on Gambling Laws?
Gambling and betting are State subjects. Every state has its own legislation on gambling, and most states have an exemption for games of skill.
Nagaland, for instance, has separate legislation which details what are games of skill. But for the most part, most states do not have that kind of clarity.
So, it falls within the judiciary's ambit to interpret whether a particular game falls within the ambit of skill or not.
Can Parliament make a law on this issue?
The Parliament may enact a model law for states or alternatively may legislate in exercise of its powers under Articles 249 or 252 of the Constitution which allows it to enact a law on a state subject in the larger national interest.
Why has Karnataka amended the law?
Among the reasons cited by the government is an order by the Dharwad Bench of the Karnataka High Court (Vageppa Gurulinga Jangaligi vs Kagwad police, December 2019) that police cannot raid gambling dens without a formal written order from a magistrate, since gambling is a non-cognisable and bailable offence.
According to the statement of objects and reasons, the new law is needed to make gambling a cognisable and non-bailable offence (gambling in public streets remains cognisable and bailable).
The new law has also been introduced to include the use of cyberspace including computer resources or any other communication device as defined in the Information Technology Act 2000 in the process of gaming to curb the menace of gaming through the internet, mobile app.
 Way Forward
Regulation, rather than a ban, has certain benefits. One is the revenue argument.
Since it's happening largely underground, it's a huge source of black money.
So, if it is legalised and taxed in a realistic and reasonable manner, it can be a huge source of revenue for the government.
And there are, of course, other ancillary benefits like employment.
Educating people about different aspects of gambling in order to devoid them from indulging in excessive gambling.