Global Hunger Index 2021: Relevance
GS 2: Issues relating to poverty and hunger.
Global Hunger Index 2021: Context
Recently, Global Hunger Index 2021 released by Concern Worldwide and Welt Hunger Hilfe where it has termed the hunger issue in India alarming.
Global Hunger Index 2021: Key points
According to the report, 18 countries, including China, Brazil and Kuwait, shared the top rank with GHI score of less than five.
For this edition's report, data was assessed for 135 countries. Out of these, there were sufficient data to calculate GHI scores for 116 countries. In 2019, data were available for 107 countries.
Based on current GHI projections, the index reports that the world as a whole will not achieve a low level of hunger by 2030.
Combating Hidden Hunger: Rice Fortification
Major driving factors of hunger
Worsening conflict,
weather extremes associated with global climate change,
and the economic and health challenges associated with the covid-19 pandemic.
Hunger Hotspots: A Report by FAO-WFP
GHI indicators
The GHI score is based on four indicators—

undernourishment;
child wasting or the share of children under the age of five who have low weight for their height, reflecting acute undernutrition;
child stunting or the number of under-5 children who have low height for their age, reflecting chronic undernutrition;
and child mortality.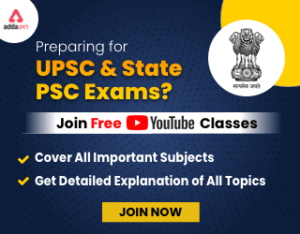 GHI Report India
India has been ranked at 101 in the Global Hunger Index Report (GHI) for 2021, down from 94 in the previous year.
India has been trailing behind its South Asian neighbours Pakistan, Bangladesh and Nepal.
According to the report, wasting among children in India has increased from 17.1% between 1998 and 2002 to 17.3% between 2016 and 2020.
People have been severely hit by covid-19 and the pandemic-related restrictions in India, the country with the highest child-wasting rate worldwide.
Improvement
Though India showed improvement in indicators such as the under-5 mortality rate, prevalence of stunting among children and prevalence of undernourishment.
Multidimensional Poverty Index 2021
Govt response
Ministry of Women and Child Development said that it is shocking to find that the Global Hunger Report 2021 is found to be devoid of ground reality and facts and suffers from serious methodological issues.
The ministry said that publishing agencies have not done their due diligence before releasing the report.
The Least Developed Countries Report 2021
Did you Know?
Which country was global hunger index 2020 rank 1?
Seventeen nations, including China, Belarus, Ukraine, Turkey, Cuba and Kuwait, shared the top rank with GHI scores of less than five.