Global Agricultural Productivity Report 2021: Relevance
GS 3: Major crops-cropping patterns in various parts of the country, – different types of irrigation and irrigation systems storage, transport and marketing of agricultural produce and issues and related constraints; e-technology in the aid of farmers.
Global Agricultural Productivity Report 2021: Context
Recently, the Global Agricultural Productivity Report 2021 was released according to which there is need to accelerate productivity growth at all production scales to meet consumers' needs and address current and future threats to human and environmental well-being.
Global Agricultural Productivity Report 2021: Key points
Productivity growth remains the primary source of agricultural output growth globally. Still, the USDA Economic Research Service's new methodology for calculating total factor productivity (TFP) reveals it is not growing as fast as previously thought.
Globally, TFP grew by an average of 36 percent annually (2010 to 2019), well below the Global Agricultural Productivity Index target of 1.73 percent.
Middle-income countries, including India, China, Brazil, continue to have the most robust TFP growth rates.
Low-income countries, which are home to many small-scale farmers have a negative TFP growth rate of -0.31 percent
Nearly all agricultural output growth in low-income countries comes from land-use change, the destruction of forests and grasslands for cultivation and grazing.
Human-caused climate change has slowed global agricultural productivity growth by 21 percent since 1961.
G20 Agriculture Ministers Meet
World agricultural production statistics
36% of the world's land is used for agriculture.
90% of the earth's soils could be degraded by erosion by 2050.
37% of methane emissions from human influenced activity come from cattle and other ruminants.
40% of irrigation water is lost due to inefficient irrigation.
What is agricultural productivity?
Agriculture efficiency and productivity increases when more agricultural products are produced with the same amount or fewer resources.
Total factor productivity tracks changes in how efficiently agricultural inputs (land, labor, fertilizer, feed, machinery, and livestock) are transformed into outputs (crops, livestock, and aquaculture products.)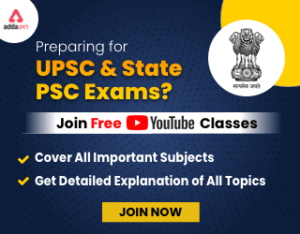 Total Factor Productivity Vs Yield
Yield measures output per unit of a single input, for example, the number of crops harvested on a hectare of land.

Yields can increase through productivity growth, but they can also increase by applying more inputs, called input intensification.
Therefore, an increase in yield may or may not represent improvements in sustainability.

Total factor productivity captures the interaction between multiple agricultural inputs and outputs.

TFP growth indicates that more farmers generate more crops, livestock, and aquaculture products with the same amount or less land, labor, fertilizer, feed, machinery, and livestock.
As a result, TFP is a powerful metric for evaluating and monitoring the sustainability of agricultural systems.
Expert committee on Pradhan Mantri Fasal Bima Yojana
Agricultural productivity in India
India has seen strong TFP and output growth this century.

The most recent data shows an average annual TFP growth rate of 2.81 percent and output growth of 3.17 percent (2010–2019.)

The implications of climate change for India's agricultural sector are profound.

The rapidly rising temperature, combined with changes in rainfall patterns, could cut yields for India's major food crops by 10 percent by 2035.
In addition to the challenges for environmental sustainability, India's small-scale farmers face significant obstacles to economic and social sustainability.

Of the 147 million landholdings in India, 100 million are less than two hectares in size.

Family members do the bulk of the farm work because there are not enough off-farm jobs available and mechanization rental or ownership are more expensive than family or hired labor.
Hunger Hotspots: A Report by FAO-WFP
Global Agricultural Productivity Report 2021:
Six key strategies
Invest in Research and Development and Extension to ensure food abundance, lower food prices, and reduce hunger and poverty.
Embrace science-based and information technologies practices and give producers tools to plan for, respond to, and recover from pest and disease outbreaks, extreme weather events, and sudden market fluctuations.
Make transportation, information, and finance infrastructures efficient to provide producers affordable and equitable access to input and output markets and facilitate sustainable economic growth.
Increase Public-private-producer partnerships to facilitate the transfer of environmentally and socially relevant technology and knowledge to producers.
Improve the systems and services that support the global trade of fruits and vegetables that would generate income for producers and increase the quality and variety of nutritious foods available to consumers.
Reduce post-harvest losses and food waste. It will

increase the availability and affordability of nutritious food,
ease the environmental impact of food and agricultural production, and
preserve the value of the land, labor, water, and other inputs used in the production process.