Expert committee on PMFBY: Relevance
GS 3: Issues related to direct and indirect farm subsidies
Expert committee on PMFBY: Context
Government has recently constituted an expert committee to suggest "sustainable, financial and operational models" to increase farmers enrolment under the PMFBY (Pradhan Mantri Fasal Bima Yojana).
About the expert group on PMFBY
The expert group, headed by CEO of PMFBY, will have principal secretaries (agriculture) of Maharashtra, Madhya Pradesh, Rajasthan, Gujarat, Assam, Tamil Nadu, Uttar Pradesh and Odisha as members.
Notably, it has some member states that has exited the PMFBY
The expert group will submit its report in six months.
G20 Agriculture Ministers Meet
Expert committee on PMFBY: Why need of revamping?
There is over 10% fall in enrolment of farmers under PMFBY during Kharif 2021 from last season.
Many states, including West Bengal and Odisha has quit the scheme in recent past, defeating the PMFBY objective.
Less than 12% of 14.6 crore land owning farmers are covered under crop insurance during kharif season, despite the fact that 52% of the country's farm land depends on monsoon as they do not have assured irrigation facility.
Th union Government has identified the following reasons that has adversely affected the PMFBY implementation:

hardening of premium market,
lack of sufficient participation in tenders,
inadequate underwriting capacity of insurers.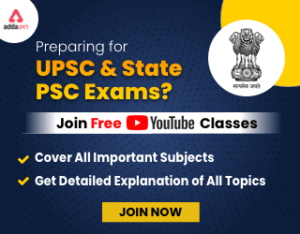 Why states leaving PMFBY?
States like Gujarat, Andhra Pradesh, Telangana, Jharkhand, West Bengal and Bihar exited the scheme because of high cost of the premium subsidy borne by them.
While Punjab never implemented PMFBY, Bihar, West Bengal and Andhra Pradesh have their own schemes under which farmers do not pay any premium (unlike PMFBY premium), but they receive a fixed amount of compensation in case of crop failure.
Many states have demanded that their share of the premium subsidy should be capped at 30% while some others demand the Centre to bear the entire subsidy.
Hunger Hotspots: A Report by FAO-WFP
PMFBY committee mandate
The expert committee has been mandated to find out reasons for high premium rates and suggest mechanism to rationalize them including the option of creating a risk pool.
The committee has also been asked to address the demand of an alternative model that can help achieve sustainable underwriting capacities of insurers and rationalised premium pricing to cut subsidy burden on the government.
Boost Tourism Through Disruption
About PMFBY
PMFBY is a centrally sponsored scheme to provide insurance coverage and financial support to the farmers in the event of failure of any of the notified crop as a result of natural calamities, pests & diseases.
It was launched in 2016 by replacing two schemes namely, National Agricultural Insurance Scheme (NAIS) as well as the Modified NAIS.
The scheme has a uniform premium of only 2% to be paid by farmers for all Kharif crops and 5% for all Rabi crops. In case of annual commercial and horticultural crops, the premium to be paid by farmers will be only 5%.
The balance premium is equally divided between Centre and the state.
There is no upper limit on Government subsidy. Even if balance premium is 90%, it will be borne by the Government.