Relevance
GS 3: Indian Economy and issues relating to planning, mobilization, of resources, growth, development and employment.
Context
Recently, NSO (National Statistical Office) has released its 77th round of survey on "Land and Livestock Holdings of Households and Situation Assessment of Agricultural Households" in the rural areas of India.
Objectives
The survey had an objective of generating different indicators like

ownership and operational holdings of rural households
ownership of livestock
income, productive assets and indebtedness of agricultural households
farming practices of agricultural households
awareness and access to various technological developments in the field of agriculture
receipts and expenditure of the agricultural households' farm and non-farm businesses and receipts from all other economic activities pursued by the members of the agricultural households.
Who is an agriculture household?
A household receiving more than Rs. 4000 as value of produce from agricultural activities like cultivation of food crops, pisciculture, animal husbandry, among others.
and having at least one member self-employed in agriculture either in the principal status or in subsidiary status during last 365 days.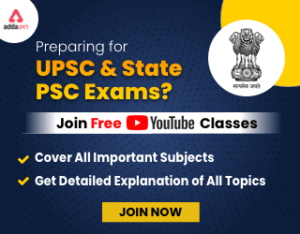 Key results
Loans
2% of agricultural households in the country were in debt in 2019.
The average outstanding loan per household stands at Rs 74,121.
Only 69.6% of the outstanding loans were taken from institutional sources like banks, cooperative societies and government agencies, while 20.5% of loans were taken from professional money lenders.

Of the total loan, only 57.5% was taken for agricultural purposes.
A-HELP: MoU between DoRD and DAHD
Monthly income
The average monthly income per agricultural household during agricultural year 2018-19 was at Rs 10,218.
Of this, the average income per household from

wages was Rs 4,063,
crop production Rs 3,798,
animal husbandry Rs 1,582,
non-farm business Rs 641 and
leasing of land Rs 134.
Section-wise agricultural households
The number of agricultural households in the country was estimated at 9.3 crore with

OBCs = 45.8%,
SC = 15.9%,
ST = 14.2% and
Others= 24.1%.
State of the World Trees Report
Marginal farmers
5% of rural households had less than 1 hectare of land, while only 0.2% possessed land in excess of 10 hectare.
| | |
| --- | --- |
| Farmers | Land size |
| Marginal | < 1 ha |
| Small | >1 and <2 ha |
| Semi-medium | >2 and <4 ha |
| Medium | >4 and <10 ha |
| Large | >10 ha |
Technology in Agriculture: India Digital Ecosystem of Agriculture (IDEA)
Incidence of indebtedness
The incidence of indebtedness was about 35% in rural India as compared to 4% in urban India.
8% households were indebted to institutional credit agencies only against 14.5% households in urban India.
About 2% of the households were indebted to non-institutional credit agencies only in rural India compared to 4.9% households in urban India.