National Statistical Office (NSO)- Relevance for UPSC Exam
GS Paper 2: Indian Economy- Issues relating to planning, mobilization of resources, growth, development and employment.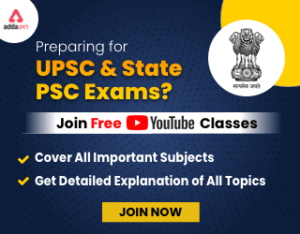 Get free video for UPSC CSE preparation and make your dream of becoming an IAS/IPS/IRS a reality
 National Statistical Office (NSO)- Context
Recently, National Statistical Office released quarterly statistics of the Indian Economy for the April-June quarter of 2021-22
Key Findings:

Gross Value Added (GVA) in the economy during the April to June period rose 18.8%, from a 22.2% dip in the first quarter of 2020-21.
India's Gross Domestic Product (GDP) grew by 20.1% in the first quarter of 2021-22, compared to the 24.4% contraction recorded in the same quarter a year ago.
Behler Turtle Conservation Award
National Statistical Office (NSO)- Key Points
About: The government has formed an overarching body NSO by merging the National Sample Survey Office (NSSO), Computer Centre and Central Statistical Office (CSO).

NSO was first envisaged by Rangarajan Commission to implement and maintain statistical standards and coordinate statistical activities of Central and State agencies as laid down by the National Statistical Commission (NSC).
NSO would be headed by Secretary (Statistics and Programme Implementation).
CSO coordinates the statistical activities in the country and also evolves statistical standards.
NSSO is responsible for the conduct of large scale sample surveys in diverse fields on an all India basis.

Parent Ministry: It is the statistical wing of the Ministry of Statistics and Programme Implementation (MoSPI).
National Statistical Office: Key Functions
NSO is mandated with the following responsibilities-

Acts as the nodal agency for planned development of the statistical system in the country,
Lays down and maintains norms and standards in the field of statistics, involving concepts and definitions, methodology of data collection, processing of data and dissemination of results.
Prepares national accounts as well as publishes annual estimates of national product, government and private consumption expenditure, capital formation, savings, estimates of capital stock and consumption of fixed capital.
Maintains liaison with international statistical organizations, such as the United Nations Statistical Division (UNSD), the Economic and Social Commission for Asia and the Pacific (ESCAP), the Statistical Institute for Asia and the Pacific (SIAP), etc.
Compiles and releases the Index of Industrial Production (IIP) every month in the form of 'quick estimates' and conducts the Annual Survey of Industries (ASI)
Organizes and conducts periodic all-India Economic Censuses and follow-up enterprise surveys.