Relevance
GS 3: Conservation, environmental pollution and degradation.
Context
India has become the first country in Asia to develop a plastic pact collaboration with Confederation of Indian Industries (CII) and World-Wide Fund for Nature (WWF).
Key points
India Plastic Pact, on the lines of European plastics pact, will be a platform to promote a circular system for plastics.
The platform was launched by British High Commissioner to India, Alexander Ellis.
The India Plastics Pact is an ambitious, collaborative initiative that aims to bring together businesses, governments and NGOs to reduce, reuse, and recycle plastics in their value chain.
This plastics pact model focusses on addressing the barriers to circularity in the plastic packaging sector.
Plastic Waste Management Amendment Rules, 2021
Targets
The Pact defines a list of unnecessary or problematic plastic packaging and items and take measures to address them through redesign and innovation.
100% of plastic packaging to be reusable or recyclable.
50% of plastic packaging to be effectively recycled.
25% average recycled content across all plastic packaging.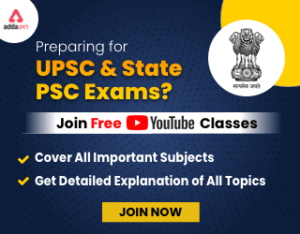 Objectives
The Pact aims to transform the current linear plastics system into a circular plastics economy that will help achieve the following objectives
Reduce the use of problematic plastics in India.
Retain valuable materials in the economy for use in other products.
Generate jobs, investment and opportunities in the plastics system in India.
The India Plastics Pact aims to promote public-private collaborations that enable solutions to eliminate the plastic waste problem in India and bring innovation to the way plastic is designed, used and reused.
Microplastic Pollution: Severity of the Problem, Its Impacts and Suggestive Measures
Plastic waste in India
India generates 9.46 million tonnes of plastic waste annually.
Out of the total waste generated, 40% is not collected.
About half of all plastics produced in the country are used in packaging, most of it is single use in nature.
What is circular economy?
The circular economy is a model of production and consumption, which involves sharing, leasing, reusing, repairing, refurbishing and recycling existing materials and products as long as possible.