Relevance
GS 3: Transport and marketing of agricultural produce and issues and related constraints.
Context
The Government of India has launched the Central Sector Scheme of "Formation and Promotion of 10,000 Farmer Producer Organisations (FPOs)" to form and promote 10,000 new FPOs.
Key points
The scheme is intended to give the following benefits:

Supply quality production inputs like seed, fertilizer, pesticides and such other inputs at reasonably lower wholesale rates.
Make available need-based production and post-production machinery and equipment like cultivator, tiller, sprinkler set, combine harvester, on custom hiring basis for members to reduce the per unit production cost.
Make available value addition like cleaning, assaying, sorting, grading, packing and also farm level processing facilities at user charge basis on reasonably cheaper rate. Storage and transportation facilities may also be made available.
Undertake higher income generating activities like seed production, bee keeping, mushroom cultivation etc.
Why needed?
According to the Agriculture census 2015, 86% of the farmers in our country belong to small and marginal farmers category, which means they possess less than 2 hectares of land.
Fragmentation of land is one of the most critical factors responsible for the present economic situation of the farmers.
FPO is a legal entity, which consist of collectivization of producers especially small and marginal farmers to collectively address many agricultural challenges ranging from seed purchasing to crop marketing.
Benefits
FPOs will leverage economies of scale in production and marketing.
They are formed to enhance productivity through efficient, cost effective and sustainable resource use for ensuring sustainable income-oriented farming.
They will help in reduction of cost of farm production and enhance farmers' earning.
They provide economic strength to the otherwise weak farmers.
They help in better negotiation in terms of better access to quality input, technology, credit and better market access.
They do away with the intermediaries giving way to transparency.
They help in cutting down the input cost to individual farmers thus helping double farmers income.
Issues
FPOs, generally, lacks business development and market skills, which inhibit the growth of agriculture sector.
In many states, caste cartelization penetrates in the establishment of FPOs leading to politicisation of such bodies.
FPOs, in the absence of reforms in other supply chain like storage and food processing, could not lead to desired outcomes.
Inadequate access to credit hinders the growth of FPOs.
They also lack the risk of mitigation mechanism.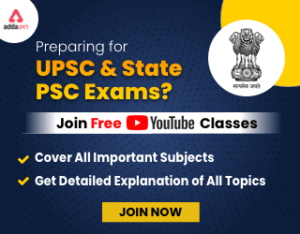 Get free video for UPSC CSE preparation and make your dream of becoming an IAS/IPS/IRS a reality
Solution
Regular capacity building of FPO board members and other key appointments on Management Practices as successful FPOs are those, where leadership is strong. Also, externally hired CEO is able to perform his/her duties with utmost loyalty and ethics.
A standard set of scoring model is required for FPOs for helping financial institutions, private agencies, CSR agencies to understand the correct picture of institution before giving resources.
Robust capital structure should be suggested for FPO in different phase, and should be supported in financial linkages.
Increase role of FPO in social development activities and social responsiveness should be attached to these institutions from evolution phase.
Link FPO with nearby agriculture university and management institute to implement the 'lab to land policy.
Agricultural Exports from India
Way forward
Doubling farmers income is possible only when FPOs achieve the intended benefits.
Only when the farmers do not sleep empty stomach, Gandhiji's dream of complete independence could be achieved.