Relevance
GS 3: Indian Economy and issues relating to planning, mobilization, of resources, growth, development and employment.
Context
After the Indian economy opened up after the coronavirus pandemic, experts were of the view that the economy would witness the V-shaped recovery.
Today, however, the experts are of the view that the recovery is more K-shaped than V-shaped.
K-shaped and V-shaped difference
A V-shaped recovery is characterised by quick and effective recovery in measures of economic performance after an acute decline in the economy.
A K-shaped recovery, on the other hand, happens when different sections of an economy recover at starkly different rates.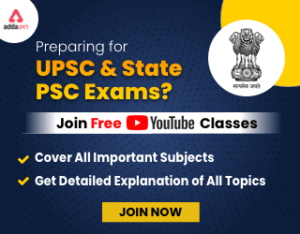 K-shaped recovery
Signs from industry
A report by CRISIL indicates that in the year 2021, two-wheeler sales are set to decline by 3%-6% year-over-year.
It is significant because two-wheelers represent the economic situation of the lower and middle-class groups and India's small businesses.
The sales of two-wheelers are the second-lowest it has been in seven years.
Taxation
Government is maintaining indirect taxes on fuel and consumer products while lowering corporate taxes.
Moreover, Government had recently raised taxes on textile products from 5% to 12%.
Increase in taxes, when the salaries have largely remained constant, has led to sustained loss in disposable income.
On jobs, NREGA
Over 50 lakh people lost their jobs in October, according to a Centre for Monitoring Indian Economy (CMIE) report.
Many of those who lost their jobs during this period are likely economically insecure and abstain from non-essential purchases.
This, coupled with the high food and fuel prices, delivers a deadly blow pushing families to poverty.
Moreover, in the year 2021-2022, the Government of India had cut its budget allocation towards MGNREGA by 34%.
There is a greater demand now for MGNREGA jobs than in the pre-COVID-19 era.
The lower Budget allocation accounts for the inability to compensate workers in time and fairly.
A portion of the Budget this year is spent on paying the liabilities for the previous financial year.
Those looking for MGNREGA work cannot afford to be unpaid for such long durations.

Stimulus and growth
The U.S. and European economies have stimulated the economy bottom-up by providing unemployment cheques and social welfare schemes.
Economist John Maynard Keynes said that there is a direct relation between money multiplier and the government stimulus and economic growth.
It is more important to prioritise those who are more likely to spend (the middle and lower-middle-class) rather than those who have a greater propensity to save.
The recovery in the stock market and other such financial assets over the past year has been phenomenal.
However, less than 5% of India invest in equities, which means that less than 5% of India directly benefited from said recovery.
Thus, recovery in stock market does not necessarily reflect the economy's condition as observed previously.
Think Welfare Schemes
Given the worrying situation of lower income households, it is crucial that the Government works towards aiding the middle and lower-middle class.
Social welfare schemes must be given greater importance to assist households to get through this period.
Government should consider increasing progressive (direct) taxes and reducing regressive (indirect) taxes to ease the financial pressure on lower-income households.
Also Read: