MGNREGA UPSC:- Key points
Mahatma Gandhi National Rural Employment Guarantee Scheme (MGNREGS) is a demand driven wage employment programme of Ministry of Rural Development.

So, no State/UT-wise financial allocation is made.

The National Rural Employment Guarantee Act (NREGA), also known as National Rural Employment Guarantee Scheme (NREGS) was enacted on August 25, 2005.

NREGA was renamed to MGNREGA (Mahatma Gandhi NREGA) in 2008.

The central Government bears 100% of the cost in case of unskilled labour.

While it bears 75% of the cost in case of semi-skilled and skilled labour.

One third of the total beneficiary should be women.
There should be a mandatory social audit in not more than 6 months.
Total permissible work is 261 and 161 among these are related with agriculture
The employment will be provided within a radius of 5 km.

However, if it is above 5 km extra wage will be paid.

MGNREGA provides a legal guarantee for one hundred days of employment in every financial year to adult members of any rural household willing to do public work-related unskilled manual work at the statutory minimum wage.

For regions affected by natural calamity or draught, 150 days of work will be provided.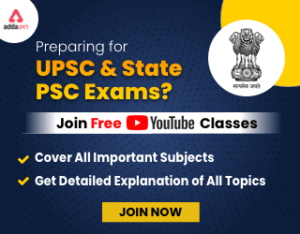 Implementation
The Ministry of Rural Development is monitoring the entire implementation of this scheme in association with state governments.
Objective
MGNREGA was introduced with an aim of improving the purchasing power of the rural people, primarily semi or un-skilled work to people living below poverty line in rural India.
It attempts to bridge the gap between the rich and poor in the country.
Process
Adult members of rural households submit their name, age and address with photo to the Gram Panchayat.
The Gram Panchayat registers households after making enquiry and issues a job card.
The MGNREGA job card contains the details of adult member enrolled and his /her photo.
Registered person can submit an application for work in writing (for at least fourteen days of continuous work) either to Panchayat or to Programme Officer.
The Panchayat/Programme officer will accept the valid application and issue dated receipt of application, letter providing work will be sent to the applicant and also displayed at Panchayat office.
e-Saksham
Electronic-Saksham or e-Saksham is a Massive Open Online Course developed primarily for building the capacities of MGNREGS technical functionaries (Gram Rozgar Sevak, Barefoot Technician, Technical Assistant, engineer etc.) nationwide on the GIS based planning process.