Relevance
GS 3: Conservation, environmental pollution and degradation.
Context
In a press event, UNEP (United Nations Environment Programme) has announced that globally, automotive fuel is completely lead-free now.
It means not a single fuel outlet sells leaded petrol anymore anywhere.
Key points
It is a landmark global success as it has been one of the most consistent, persuasive and aggressive global campaigns to fight the poison to protect public health, especially the brain health of children.

The campaign was led and supported by the UNEP and its Partnership for Clean Fuels and Vehicles (PCFV) in accomplishing the global objective.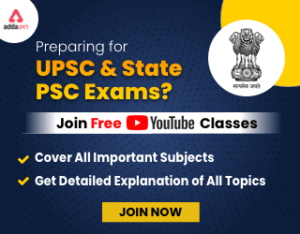 Leaded Petrol Meaning
Petrol containing tetraethyl lead in order to improve combustion.
Journey of leaded petrol eradication
Soon after the anti-knock and octane-boosting properties were discovered, the practice of adding tetraethyl lead to petrol had spread widely to all the countries.
This deadly neurotoxin has contributed immensely to the damage of public health, especially to the children since then.
It has taken 100 years to stop the use of leaded fuel finally.
While all countries have followed different timelines for the lead phaseout, developing countries, especially those in Africa and a few in Asia have taken the longest time.
Algeria was the last country to eradicated leaded petrol.
When PCFV was created in 2002, a global target for elimination of leaded petrol was set. At that time, 117 countries were still using leaded petrol.
A sub-regional agreement was reached to phase out leaded gasoline by January 1, 2006.
There were several barriers including misinformation around the use of unleaded petrol to challenges of addressing refinery processes and the associated costs.
Why leaded petrol eradication was so necessary?
Health at stake: According to the World Health Organization (WHO), lead is toxic and affects multiple body systems, particularly to young children.
Harms vehicle technology: Lead has damaging impact on the emissions control systems of vehicles.

Evidence has mounted to show that lead in petrol damages the catalytic converters.
Leaded petrol eradication in India
India was among the pioneering countries that took early action to phase out leaded petrol.

The process of phase down started in 1994 and got completed in 2000.

Supreme Court also directed introduction of unleaded petrol to enable adoption of catalytic converters in petrol cars.
The entire country got low-leaded petrol in 1997 while leaded fuel was banned in the National Capital Territory of Delhi.

Unleaded and low-leaded petrol were also extended to all other state capitals and major cities by 2000.
About e10 petrol
E10 petrol is blended with up to 10% renewable ethanol and made up of materials such as low-grade grains, sugars and waste wood, making it greener than existing petrol.