Relevance
GS 3: Science and Technology- developments and their applications and effects in everyday life.
Context
On India's 75th Independence Day, our Prime Minister announced the launch of the National Hydrogen Mission (NHM) to make India a global hub for the production and export of green hydrogen.
Key points
The proposal for National Hydrogen Mission was made in the Budget 2021 to enable the generation of hydrogen "from green power sources".
Wherever hydrogen replaces fossil fuels— whether used in fuel cells or burnt to create heat—it slows global warming.
Hydrogen can be a "decarbonising agent" for industries like chemicals, iron, steel, fertiliser and refining, transport, heat and power.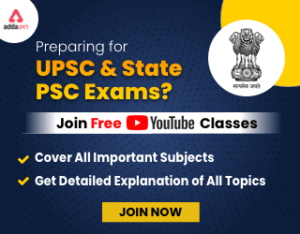 Get free video for UPSC CSE preparation and make your dream of becoming an IAS/IPS/IRS a reality
Steps taken so far
Working on a pilot project on Blue Hydrogen, Hydrogen-Compressed Natural Gas (H-CNG) and Green Hydrogen.
Blending hydrogen with CNG for use as transportation fuel as well as an industrial input to refineries,
50 buses have been rolled out which use H-CNG as its fuel.
Why Hydrogen?
Combusting one kilo of hydrogen releases three times more energy than a kilo of gasoline and produces only water.
Hydrogen fuel cells, which is an electrochemical cell that converts the chemical energy of hydrogen and oxygen into electricity, has only water as a waste product.
Fuel cells can produce electricity continuously for as long as hydrogen and oxygen are supplied.
Commission for Air Quality Management
Production of Hydrogen
96 percent of hydrogen is produced from fossil fuels via carbon intensive processes.
Based on extraction methods, the hydrogen produced is classified as 'grey', 'blue', or 'green' hydrogen.
From fossil fuel, 'grey' hydrogen can be produced, which releases a lot of carbon dioxide.
When carbon dioxide (CO2), given out during its production, is locked up through carbon capture and storage (CCS) processes, 'grey' hydrogen becomes 'blue' hydrogen.
Both grey and blue hydrogen are produced by the same processes, the only difference for 'blue' hydrogen being that the CO2 produced is sequestered.
Government is aiming to produce 'green' hydrogen, which is mostly produced from clean energy sources like renewables.
The 'green' hydrogen is released via electrolysis of energy from renewable sources.
The hydrogen produced from this method gives rise to no CO2 emissions, is expensive and not commercially viable