Relevance
GS 2: Government policies and interventions for development in various sectors and issues arising out of their design and implementation.
Tone of the Editorial
The writer is the Representative and Country Director to India, United Nations World Food Programme (WFP). In this article, he discusses India's food response to the growing hunger crisis.
Context
A few months ago, India had decided to partner with the UN World Food Programme (WFP) to export wheat to Afghanistan. Moreover, increasing hunger issues around in world is demanding proactive approach from the nations like India to come forward and help the needy ones.
Key points
In 2019, 650 million people around the world suffered from chronic hunger — 43 million more than in 2014.
Due to the COVID-19 pandemic, the number of people on the brink of starvation has doubled from 135 million people, pre-COVID, a year ago to 270 million.
In his 2014 UN General Assembly address, our Prime Minister said, "India's traditional outlook sees the world as one family and that is linked to its Vedic tradition of "Vasudhaiva Kutumbakam", which translates into 'Earth is One Family'.
The number of people in need of urgent food assistance — estimated at 270 million in 2021 — because of the pandemic will grow significantly with the crisis in Afghanistan and the ongoing war in Ukraine.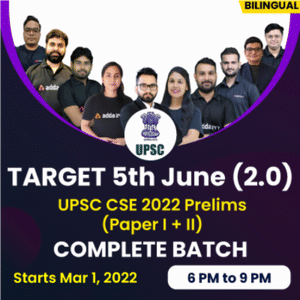 India's mission
Afghanistan: India's recent and ongoing humanitarian food assistance to the people of Afghanistan, through the United Nations Food Programme (where half of the population needs urgent food assistance to avert a famine) is an example of its commitment and commendable steps towards humanitarian crises.
In the past two years, India has provided aid to several countries in Africa and the Middle East/West Asia to overcome natural calamities and the COVID-19 pandemic.
Sufficiency to assistance: Over the years, India's ability to produce is expanding substantially. In 2020, India produced over 300 million tonnes of cereals and had built up a food stock of 100 million tonnes. The long journey from chronic food shortage to surplus food producer offers several valuable lessons for other developing countries in Asia, Africa, and Latin America in land reforms, public investments, institutional infrastructure, new regulatory systems, public support, and intervention in agri markets and prices and agri research.
Providing safety nets: India is providing equity in food is its National Food Security Act (NFSA) 2013 that anchors the Targeted Public Distribution System (TPDS), the Mid-Day meals (MDM), and the Integrated Child Development Services (ICDS).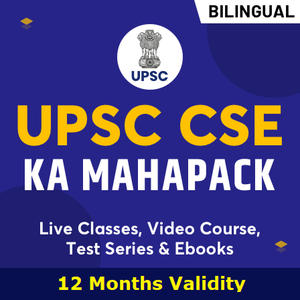 Way forward
WFP and India can leverage this partnership to contribute to addressing food emergencies and strengthening humanitarian response, embodying the spirit of 'leave no one behind' and Vasudhaiva Kutumbakam.
Read current affairs for UPSC