India Sri Lanka relation UPSC: Relevance
GS 2: India and its neighborhood- relations.
India Sri Lanka relations: Context
Recently, the India-Sri Lanka Joint Working Group (JWG) on fisheries held its much-awaited deliberations, after a gap of 15 months.
India Sri Lanka relations: Recent issues
While the meeting was in progress, some of the unfortunate incident has followed.
Seven fishermen — five from Tamil Nadu and two from Sri Lanka — have died in "mid-sea clashes".
Cases of many fishermen getting arrested and their boats being impounded by the Sri Lankan authorities continues.
In February 2022, a total of 140 boats were auctioned despite a bilateral understanding on the matter.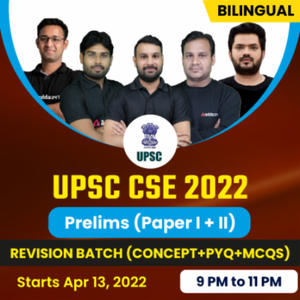 India Sri Lanka fishermen issue: Recommendations
Use of Trawlers: Apart from poaching in the territorial waters of Sri Lanka, the use of mechanised bottom trawlers is another issue that has become a bone of contention between the fishermen of the two countries.

The use of trawlers by Tamil Nadu fishermen adversely affects the livelihood of fishermen in the Northern Province, who are also struggling to come to terms with life after the civil war.
The ongoing economic crisis in the island nation has only worsened their plight.
Tamil Nadu fishermen, on the other hand, experience a genuine problem — the lack of fishing areas consequent to the demarcation of the IMBL (International Maritime Boundary Line) in June 1974.
The fishermen of both the countries have common threads of language, culture and religion, all of which can be used purposefully to resolve any dispute.

Fisherfolk-level deliberations: It is time to bring the fishermen of the two countries to the negotiating table. While Indian fishermen can present a road map for their transition to deep sea fishing or alternative methods of fishing, the Sri Lankan side has to take a pragmatic view that the transition cannot happen abruptly.
Deep sea fishing: India will have to modify its scheme on deep sea fishing to accommodate the concerns of its fishermen, so that they take to deep sea fishing without any reservation. Also, Pradhan Mantri Matsya Sampada Yojana need to be implemented in a proactive manner.
Institutional mechanism: The two countries should explore the possibility of establishing a permanent multi-stakeholder institutional mechanism to regulate fishing activity in the region.
Lenient view: Sri Lanka should take a lenient view of the situation and refrain from adopting a rigid and narrow legal view of matters concerning the release of 16 fishermen or impounded fishing boats (around 90 in number).
Read current affairs for UPSC