Relevance
GS 3: Conservation, environmental pollution and degradation.
Context
Recently, World Meteorological Organization (WMO) has released the 2021 edition of the State of Climate Services report that focuses on water.
Key points
In 2018, the 24th Conference of the Parties to the United Nations Framework Convention on Climate Change (UNFCCC) called on the World Meteorological Organization (WMO) to regularly report on the state of climate services to facilitate the development and application of methodologies for assessing adaptation needs.
Since 2019, WMO has issued annual reports on the state of climate services in order to provide scientifically-based information to support climate adaptation.
Cities are Taking Climate Action
State of Climate Services Report: Key findings
WMO State of Climate Services 2021 report states that there is inadequate interaction among climate services providers and information users in 43% of WMO Members.
Data is not collected for basic hydrological variables in approximately 40% the member countries.
According to the State of Climate Report, end-to-end riverine flood forecasting and warning systems are absent or inadequate in 34% of the countries.
End-to-end drought forecasting and warning systems are lacking or inadequate in 54% of the member countries.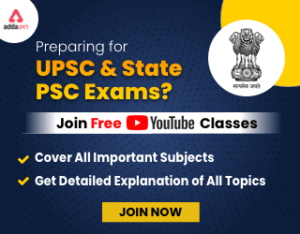 Key findings on SDG 6
SDG 6 aims at ensuring clean water and sanitation for all.
Despite good progress over the last decades, UN-Water14 reports that the world remains off track to achieve SDG 6 by 2030.
Achieving universal access to safely managed drinking water and sanitation by 2030 will require a four-fold increase in current rates of progress.
3 billion people – or 25% of the global population – are already living in countries under water stress.
Regions with the highest water stress in 2018 were Northern Africa (109%), Central Asia (80%), Southern Asia (78%), and Western Asia (60%).
Water stress levels rise above 100% in 16 countries, and of these, four are experiencing more than 500% (or even up to 1,000%) water stress. In these four countries – Kuwait, Libya, Saudi Arabia and the United Arab Emirates – the demand for water is largely being met by desalination.
Globally, a quarter of all cities are already water stressed and experience perennial water shortages.
Climate Induced Migration and Modern Slavery
Recommendations
Achieving the adaptation objectives in developing countries' NDCs (Nationally Determined Contributions) will require significant additional financial commitments.
Invest in Integrated Resources Water Management as a solution to better manage water stress, especially in Small Island Developing States (SIDS) and Least Developed Countries (LDCs).
Invest in end-to-end drought and flood early warning systems in at-risk LDCs, including for drought warning in Africa and flood warning in Asia.
Fill the capacity gap in collecting data for basic hydrological variables which underpin climate services and early warning systems.
Improve the interaction among national level stakeholders to co-develop and operationalize climate services with information users to better support adaptation in the water sector.