Nationwide Rollout of Pneumococcal Conjugate Vaccine: Relevance
GS 2: Welfare schemes for vulnerable sections of the population.
Have you cleared UPSC CSE Prelims 2021? Register Here for Free Study Material
Nationwide Rollout of Pneumococcal Conjugate Vaccine: Context
Recently, Ministry of Health and Family Welfare has launched Nationwide expansion of Pneumococcal Conjugate Vaccine (PCV) under the Universal Immunization Programme (UIP).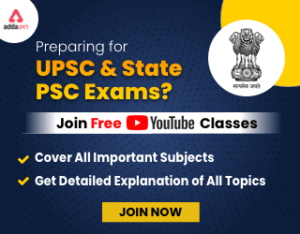 Nationwide Rollout of Pneumococcal Conjugate Vaccine: Key points
PCV vaccine in India was launched as a part of Azadi ka Amrit Mahotsav.
It is for the first time in the country that PCV will be available for universal use.
The nationwide rollout of PCV will reduce child mortality by around 60 percent.
The ministry has also released Communication package (IEC material) on PCV to create mass awareness.
The objective of the vaccine is to save the lives of the children and it would be possible when a successful awareness campaign will be conducted across the country.
National Centre for Disease Control (NCDC)
About Pneumonia
Pneumococcal disease refers to any illness caused by pneumococcal bacteria.
These bacteria can cause many types of illnesses, including pneumonia, which is an infection of the lungs.
Pneumococcal bacteria are one of the most common causes of pneumonia.
Pneumonia, caused by pneumococcus, is the most common cause of severe pneumonia in children.
In India around 16 percent of deaths in Children occur due to pneumonia.
About UIP
Universal Immunization Programme (UIP) is one of the largest public health programmes targeting close to 26.7 million newborns and 29 million pregnant women annually.
Under UIP, immunization is being provided free of cost against 12 vaccine preventable diseases:
Nationally against 10 diseases – Diphtheria, Pertussis, Tetanus, Polio, Measles, Rubella, severe form of Childhood Tuberculosis, Rotavirus diarrhea, Hepatitis B and Meningitis & Pneumonia caused by Haemophilus Influenzae type B.
Sub-nationally against 2 diseases – Pneumococcal Pneumonia and Japanese Encephalitis; of which Pneumococcal Conjugate vaccine is nationally expanded today, while JE vaccine is provided only in endemic districts.