Relevance
GS 3: Major crops-cropping patterns in various parts of the country
Context
The Union Cabinet has given its approval to launch a new Centrally Sponsored Scheme on Oil palm to be known as the National Mission on Edible Oils – Oil Palm (NMEO-OP)
Key points
The scheme has a special focus on the North east region and the Andaman and Nicobar.
Under this scheme, it is proposed to cover an additional area of 5 lakh hectare (ha.) for oil palm till the year 2025-26 and thereby reaching the target of 10 lakh hectares.
The production of Crude Palm Oil (CPO) is expected to go upto 20 lakh tonnes by 2025-26 and upto 28 lakh tonnes by 2029-30.
The scheme has been proposed to increase the area and production of CPO in the country.
It will subsume the National Food Security Mission-Oil Palm programme.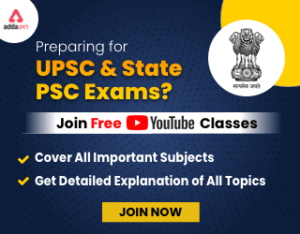 Why needed?
Import dependence: Due to the heavy dependence on imports for edible oils, it is important to make efforts for increasing the domestic production of edible oils.
Potential for cultivation: At present only 3.70 lakh hectares is under Oil Palm cultivation. Oil palm produces 10 to 46 times more oil per hectare compared to other oilseed crops and has yield of around 4 tons oil per ha.
Benefits
The scheme will have the following benefits

Boost to the oil palm farmers,
increase capital investment,
create employment generation,
shall reduce the import dependence, and
increase the income of the farmers.
Export Promotion Scheme: Remission of Duties and Taxes on Exported Products (RoDTEP)
Viability Price
The centre will give a price assurance to oil palm farmers to protect them from the fluctuations of the international market. This will be known as the viability price.
It shall be the annual average price of the last 5 years adjusted with the wholesale price index to be multiplied by 14.3 per cent.
Formula Price
A formula price will also be fixed which will be 3 percent of crude palm oil price and will be fixed on a monthly basis.
Viability gap funding
The viability gap funding will be difference between the viability price and formula price and if the need arises, it would be paid directly to the farmers.
Two major focuses
The price of planting material for oil palm has been increased from Rs 12,000 per ha to Rs.29,000 per ha.

A special assistance of Rs 250 per plant is being given to replant old gardens for rejuvenation of old gardens.

To address the issue of shortage of planting material in the country, seed gardens will be provided assistance up to Rs.80 lakhs for 15 ha. in rest of India and Rs.100 lakhs for 15 ha in North-East and Andaman regions.

Further, assistance will be provided for seed gardens at Rs.40 lakhs for rest of India and Rs.50 lakhs for North-East & Andaman regions.