Relevance
GS1: Salient features of Indian Society, Diversity of India.

GS2: Government policies and interventions for development in various sectors and issues arising out of their design and implementation
Context
Recently, Supreme Court has laid down a few guidelines while pronouncing its judgement in the migrant labour case.
The guidelines
The Supreme Court has asked the states to formulate their migrant policies and guarantee food grains to the migrants.
The court also directed that dry ration should be provided to migrants, who are returning to their homes.
It said that identity proof should not hinder the assistance of migrant labourers.
It asked the states to arrange for the transportation of migrant labourers.
Who is a migrant?
According to the International Organization for Migration (IOM), a migrant is a person who is moving or has moved across an international border or within a state away from his/her habitual place of residence.

They constitute 20% of the total workforce and contribute to around 10% of the national GDP.
Why this crisis is different?
The lockdown induced migrant crisis is an issue of reverse migration—people going back from urban areas to rural areas, to their homes.This is quite a unique phenomenon for Indian society and has its own peculiar issues.
Issues of reverse migration
Rural areas cannot employ such a large workforce, thus leading to disguised unemployment.
The industries started facing a labour shortage and they are eagerly waiting for the reverse migration to reverse.
The heavy flux of labourers has brought stress to the availability of essential resources.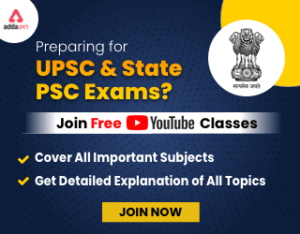 Get free video for UPSC CSE preparation and make your dream of becoming an IAS/IPS/IRS a reality
Migrant labour issues
Economic issue

The migrant labourers live in deprivation in urban areas due to limited opportunity, inflation and high living standard in the urban areas.

Social issue

The influx of people from 'foreign' land induces friction of the native people from the migrant labourers. The migrants, due to this reason, face social isolation in urban areas.

Political issue

Migrant labourers are always wandering in search of better opportunities. Due to this nature of employment, they are rarely able to vote. The political leaders too did not feel necessary to vouch for their just cause.
Government steps
Inter-State Migrant Workmen Act, 1979 aims to prevent the exploitation of migrant labour.
NITI Aayog has recently prepared a draft document on policy for migrant labour.
Two new cabinet committees have been formed to give a renewed focus on employment. one is the cabinet committee on investment & growth and the other is the cabinet committee on employment & skill development.
Solution needed
Corrective measures need to be taken to reduce the disparities and inequalities in the development process.
Providing social security to migrant labours.
Create a universal registration system and, issue smart social security cards, as recommended byNational Commission for Enterprises in the Unorganised Sector (NCEUS).
The 4 new Labour Codes should contain special clauses for the migrant labourers.
Need employment guarantee scheme for urban areas, similar to MGNREGA of rural areas.
Need to develop the rural areas of our country to reduce the push factors of migration.
Way forward
We need a comprehensive strategy to formulate a national policy on migrant labour, which addresses the socio-economic needs of the labours holistically. This would be a step towards achieving SDG 8.