Global Girlhood Report 2021: Relevance
GS 1: Role of women and women's organization, population and associated issues, poverty and developmental issues, urbanization, their problems and their remedies.
Global girlhood report 2021: Context
Recently, Global Girlhood Report published by Save the Children where it has reported that more than 22,000 girls are dying in a year from pregnancy and childbirth resulting from child marriage.
Multidimensional Poverty Index 2021
Global Girlhood Report 2021: Key findings
West and Central Africa account for nearly half of all estimated child marriage-related deaths globally, or 26 deaths a day.

Notably, the region witnesses the highest rate of child marriage in the world.

South Asia sees 2,000 child marriage-related deaths every year or six every day, followed by East Asia.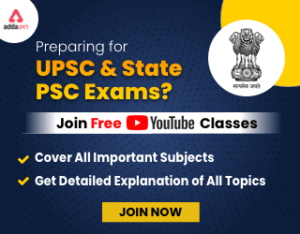 Girl rights in India: COVID impact
According to the global girlhood report, nearly 80 million child marriages globally have been prevented in the last 25 years, however, the onset of COVID-19 has stalled the progress. Reasons:

School closure
Strained health services
More families into poverty
Increased risk of violence during lengthy lockdowns

Due to all these reasons, a further 10 million girls are now expected to marry by 2030, leaving more girls at risk of dying.
Global Girlhood Report 2021: Gender inequality and child marriage
Gender inequality continues to fuel child marriage.
A belief that children born to young mothers are healthier and smarter is widespread among many communities.
Similarly, there's also a common perception that younger girls "refresh" older men with their "younger blood."
Climate Induced Migration and Modern Slavery
Global Girlhood Report 2021: Teenage girls
Global girlhood report reveals that childbirth is the most widespread reason of teenaged girls' death because their young bodies aren't ready to bear children.
Global girlhood report 2021: Recommendations
Raise girls' voices by supporting their right to safe and meaningful participation in all public decision-making.
Address, the ongoing risks of gender-based violence, including child marriage, by putting girls' rights and gender equality at the center of COVID-19 and humanitarian responses.
Guarantee the rights of all girls, including those impacted by different forms of inequality and discrimination by developing inclusive policies and programs.
Safe and ethical data collection must also be improved to better understand and respond in real-time to COVID-19's impact on existing economic, climate, and conflict-related crises.
Ensure the safe and unrestricted participation of female humanitarian staff in all humanitarian response efforts, such as needs assessments and the design, implementation, and monitoring, and evaluation of all humanitarian services at every level.
Join the Generation Equality movement, working to deliver on the Global Acceleration Plan for Gender Equality.
The movement set a target to prevent nine million child marriages in five years.