Farm loan waiver UPSC: Relevance
GS 3: Issues related to direct and indirect farm subsidies
Loan waiver in India: Context
Recently, National Bank for Agriculture and Rural Development (NABARD) and Bharat Krishak Samaj has jointly released a report on recent farm loan waivers by the three state governments— Punjab, Uttar Pradesh and Maharashtra.
NABARD report on loan waiver: Key findings
Borrowing by states: The study revealed that an average farmer of Punjab borrows four times more money than those in Uttar Pradesh (UP) and over five times more money than those in Maharashtra.

The study also revealed that a marginal farmer in Punjab borrows Rs 3.4 lakh annually, as compared to Rs 84,000 and Rs 62,000 in UP and Maharashtra, respectively.
A marginal farmer is one who has the landholding of <1 ha.
According to the report, more than 40 per cent of the "very highly" distressed farmers in these states did not receive any farm loan waiver (FLW) benefits.
Among the three states, Punjab farmers borrowed the largest amounts per farmer category and their dependence on non-institutional sources was also the highest across all farmer categories.
The average amount of loan taken from institutions increased with the landholding size.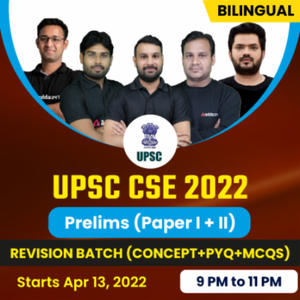 Loan waiver promoted wilful defaults: The study also revealed that the waivers increased the chances of wilful defaults by farmers and the waiver pushed even the honest farmers to default on agricultural loans.
Institutional borrowings: Among the three states, the proportion of farmers of Punjab borrowing from the institutional sources were more than those in UP and Maharashtra.
Interest rates: The interest rates on non-institutional loans were found to be much more than the institutional loans.
Default on institutional loans: The possibility of default was higher on institutional loans than on non-institutional loan.
Kisan Credit card: The diversion of KCC (Kisan Credit Card) funds for non-agricultural use was highest in the case of Punjab and lowest in the case of UP.

The study also revealed that for an average farmer diversion of funds is inevitable and critical for survival.

Waiver and political connections: During the election campaigns, political parties race to become the first to promise a waiver on agricultural loans.

Moreover, these waivers are positioned as a 'ram-baan' solution to any distress faced by Indian farmers.
The study has, however, revealed that despite several successive governments implementing these loan waivers, the farmer distress has become more acute, let alone reducing it.

Effect on state finances: The study revealed that loan waivers in Punjab has affected the expenditure on other departments.

In Punjab, both developmental expenditure and capital outlay (as a percentage of GSDP) fell due to outstanding liabilities and market borrowings.

Reasons of farmer suicides: The study highlighted that due to restrictions imposed by COVID-19, in all the three states, successive crop loss, indebtedness and excessive reliance on agricultural income together were the prime causes of farmer suicides.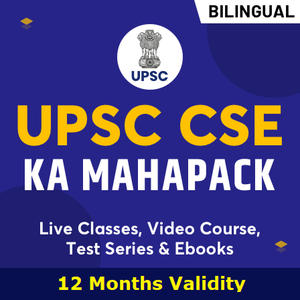 Loan waiver as a solution
Loan waiver is not an efficient way to alleviate farmer distress and it is only a short-term solution after which farmers will go back to taking loans.
The waivers worsened the credit discipline among the farmers in the medium and long run.
Farm loan waivers were designed as a reaction to acute agrarian distress and to ensure the continuity of future credit but it has evolved to emerge as a political tool that is strategically used by political parties to influence rural voters.
The design of loan waivers is such that a large section of the people whose loan should have been waived were unable to benefit from the process.
Read current affairs for UPSC