Relevance
GS 3: Issues related to direct and indirect farm subsidies
Context
Recently, government has notified that more than 2 crore farmers have been given Kisan Credit Cards by running a campaign.
About Kisan Credit Card (KCC) scheme
The Kisan Credit Card (KCC) is a credit scheme introduced in 1998 for issue of Kisan Credit Cards to farmers on the basis of their holdings for uniform adoption by the banks so that farmers may use them to readily purchase agriculture inputs such as seeds, fertilizers, pesticides etc. and draw cash for their production needs.
The model scheme was prepared by the National Bank for Agriculture and Rural Development (NABARD) on the recommendations of R.V.Gupta committee to provide term loans for agricultural needs.
Ministry of Finance oversee the implementation of KCC scheme.
Recently, Government has initiated a drive in Mission Mode for saturating all PM-KISAN beneficiaries with Kisan Credit Card (KCC) to enable universal access to Concessional Institutional credit.
Applicability
The Kisan Credit Card Scheme is to be implemented by Commercial Banks, RRBs, Small Finance Banks and Cooperatives.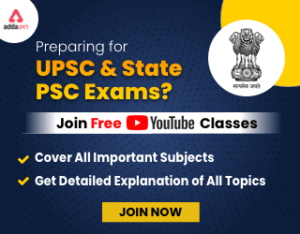 Objectives
To meet the short-term credit requirements for cultivation of crops;
Post-harvest expenses;
Produce marketing loan;
Consumption requirements of farmer household;
Working capital for maintenance of farm assets and activities allied to agriculture;
Investment credit requirement for agriculture and allied activities.
Climate Induced Migration and Modern Slavery
Eligibility
All farmers-individuals/Joint borrowers who are owner cultivators.
Tenant farmers, Oral lessees and Share Croppers etc.
SHGs or Joint Liability Groups of farmers including tenant farmers, share croppers etc.,
Recently, the scheme was expanded to include farmers practicing Animal Husbandry and Fisheries.
India's Agricultural Export- Changing the Agri Exports Basket
Loan amount
For farmers raising single crop in a year, short term credit limit is fixed for the first year depending upon various factors.

For every successive years (2nd, 3rd, 4th, and 5th year), the limit will be stepped up @10%.

For marginal farmers, a flexible limit of Rs.10,000 to Rs.50,000 will be provided as Flexi KCC.
For Animal Husbandry and Fisheries, the loan amount will be fixed by the District Level Technical Committee (DLTC) based on local cost.
For Animal husbandry and fisheries, the loan will be in the nature of a revolving cash credit limit.
Repayment
The repayment period for short terms loans may be fixed by banks as per the anticipated harvesting and marketing period for the crops.
The term loan component will be normally repayable within a period of 5 years depending on the type of activity.
Personal Accident Insurance Scheme
Death due to accident: Rs.50,000/-
Permanent total disability: Rs.50,000/-