Global Methane Pledge- Relevance for UPSC Exam
GS Paper 2: International Relations– Effect of policies and politics of developed and developing countries on India's interests.
GS Paper 3: Environment- Conservation, environmental pollution and degradation.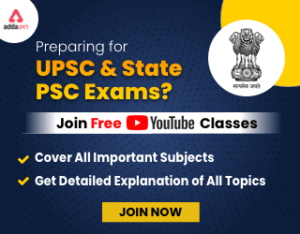 Get free video for UPSC CSE preparation and make your dream of becoming an IAS/IPS/IRS a reality
Global Methane Pledge- Context
Recently at the Major Economies Forum on Energy and Climate (MEF), the US President announced the Global Methane Pledge.
MEF was hosted virtually by the US White House and saw participation from many countries including India as well as UN Secretary-General António Guterres.
NCRB Crime in India 2020 Report
Global Methane Pledge– Key Points
About: Global Methane Pledge is a U.S.–EU-led effort to cut methane emissions by a third based on 2020 levels, by 2030.
Global Methane Pledge is expected to be formalized at the COP26 climate conference in Glasgow, Scotland in November 2021.
Personal Data Protection Bill 2019
Global Methane Pledge– Expected Outcomes
Reduced Global Warming: Global Methane Pledge is expected to reduce global heating by 0.2 Degree Celsius by the 2040s, compared with likely temperature rises by then.
Promote Global Cooperation: Global Methane Pledge will nudge other countries to take similar pledges and cooperate on various global warming-related issues in a more cooperative and complimentary manner.
Other Benefits: Global Methane Pledge will also produce a very valuable side benefit, like improving public health and agricultural output.
Methane- Key Points
About: Methane is a hydrocarbon and consists of one carbon atom and four hydrogen atoms (CH4). Methane is the second most abundant human-caused greenhouse gas (GHG).
Sources of Methane:

Natural Source: Approximately 40% of methane emitted is from natural sources and
Anthropogenic Sources: About 60% of Methane comes from human-influenced sources, including livestock farming, rice agriculture, biomass burning and so forth.

Global Warming Potential of Methane: Methane is a greenhouse gas and is 80-85 times more potent than carbon dioxide in terms of its global warming capacity.
Juvenile Justice (Care and Protection of Children) Act, 2015