Defence Connect 2.0: Relevance
GS 3: Achievements of Indians in science & technology; indigenization of technology and developing new technology.
Defence Connect 2.0: Context
Recently, Ministry of Defence launches Innovations for Defence Excellence (iDEX)-Prime & 6th Defence India Start-up Challenge during Defence Connect 2.0 in New Delhi.
Defence Connect 2.0: Key points
The iDEX-Prime aims to support projects, requiring support beyond Rs 1.5 crore up to Rs 10 crore, to help ever-growing start-ups in the defence sector.
Sixth Defence India Start-up Challenge (DISC 6): Apart from the three Services and some Defence Public Sector Undertakings (DPSUs) which have participated in earlier editions, DISC 6 witnesses the participation of newly-formed seven defence companies, Indian Coast Guard and organisations under Ministry of Home Affairs for the first time.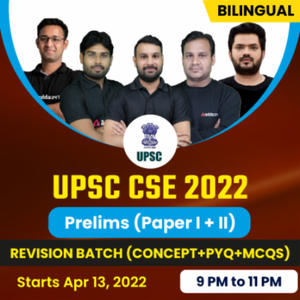 About DefConnect 2.0
DefConnect 2.0 is a symbol of increasing technological prowess of the country and a celebration of the continuous growth of the Indian defense start-up ecosystem.
It is indicative to the success of the iDEX initiative which has helped in the development of many new and indigenous technologies, he said.
iDEX has provided an opportunity to our science and technology professionals to understand futuristic technologies such as AI, Augmented Reality, Block-chain and Space technologies.
The third edition of Innovate4Defence internship (i4D) was also launched on the occasion, inviting applications from students all over India.
Steps taken to boost defence start-ups
68 per cent of capital procurement budget has been earmarked for domestic procurement to promote 'Aatmanirbharta'.
25 per cent of defence R&D budget has been reserved for private industry & start-ups.
Release of third positive indigenisation list of 101 items.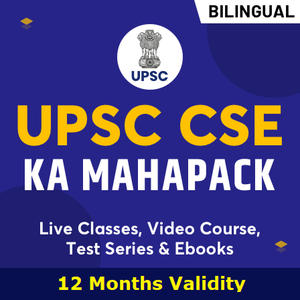 Defence Connect 2.0: Benefits
Employment: Lakhs of people will get employment with the introduction of iDEX winners to manufacturing enterprises. It is an important step towards improving the socio-economic condition of many people.
Strengthening of sectors: iDEX will strengthen all sectors, especially the security apparatus, of the country to deal with challenges that may emanate from the fast-changing world order. The development of disruptive technology is a key requirement to handle new threats and challenges of the future.
Aatmanirbhar Bharat: The private sector, individual innovators, start-ups and MSMEs are strong pillars of 'Aatmanirbhar Bharat' to imagine, innovate & develop new defence technologies and ensure uniqueness in each one of them.
Manufacturing boom: iDEX have laid the foundation of a huge success story that manufacturing will take place in India in the times to come. Also, defence manufacturing is key for India to become a manufacturing hub.
Women empowerment: Defence manufacturing is witnessing an increasing number of women entrepreneurs, who will push the limit of innovation and R&D in India.
Read current affairs for UPSC