Daily Current Affairs For UPSC IAS Prelims 28 January 2023: We bring to you "Daily Current Affairs For UPSC IAS Prelims" based on the principle of updating UPSC CSE aspirants with Most Important Daily Current Affairs For Civil Services. These Daily Current Affairs are prepared by our team in Bit Form/Abridged Form to save the precious time of UPSC Aspirants without compromising the quality. In Today's Daily Current Affairs For UPSC IAS Prelims, 28 January 2023, we are covering below mentioned topics: Kalaripayattu, Etikoppaka, Mankading, Australian Open 2023.
Kalaripayattu
Kalaripayattu In News
Kerala's Kalaripayattu Acharya Sri SRD Prasad Gurukkal has been awarded Padma Shri 2023 for his contributions to the field of the divine art & sport.
About Acharya Sri SRD Prasad Gurukkal
Sri Prasad Gurukkal has spent a lifetime learning and teaching the Kalaripayattu martial art which he began learning from his father, Chirakkal T. Sreedharan Nair, a Kalaripayattu legend
He has been teaching full-time since 1999 at the Sree Bharath Kalari, Valapattanam, which his father had established in 1948.
Sri Prasad Gurukkal's father Sri Sreedharan Nair, was an expert in the 'Arapukai' system of Kalaripayattu, a north Malabar system which he describes as a comprehensive art containing calisthenics, body conditioning, weapons and bare-handed fighting skills.
Sreedharan Nair had named his Kalari 'Sree Bharath' in 1948, a year after India gained Independence.
About Kalaripayattu Martial Art
Kalaripayattu was developed in Kerala.
It is acknowledged and respected across the world.
Considered among the oldest and most scientific martial arts in the world.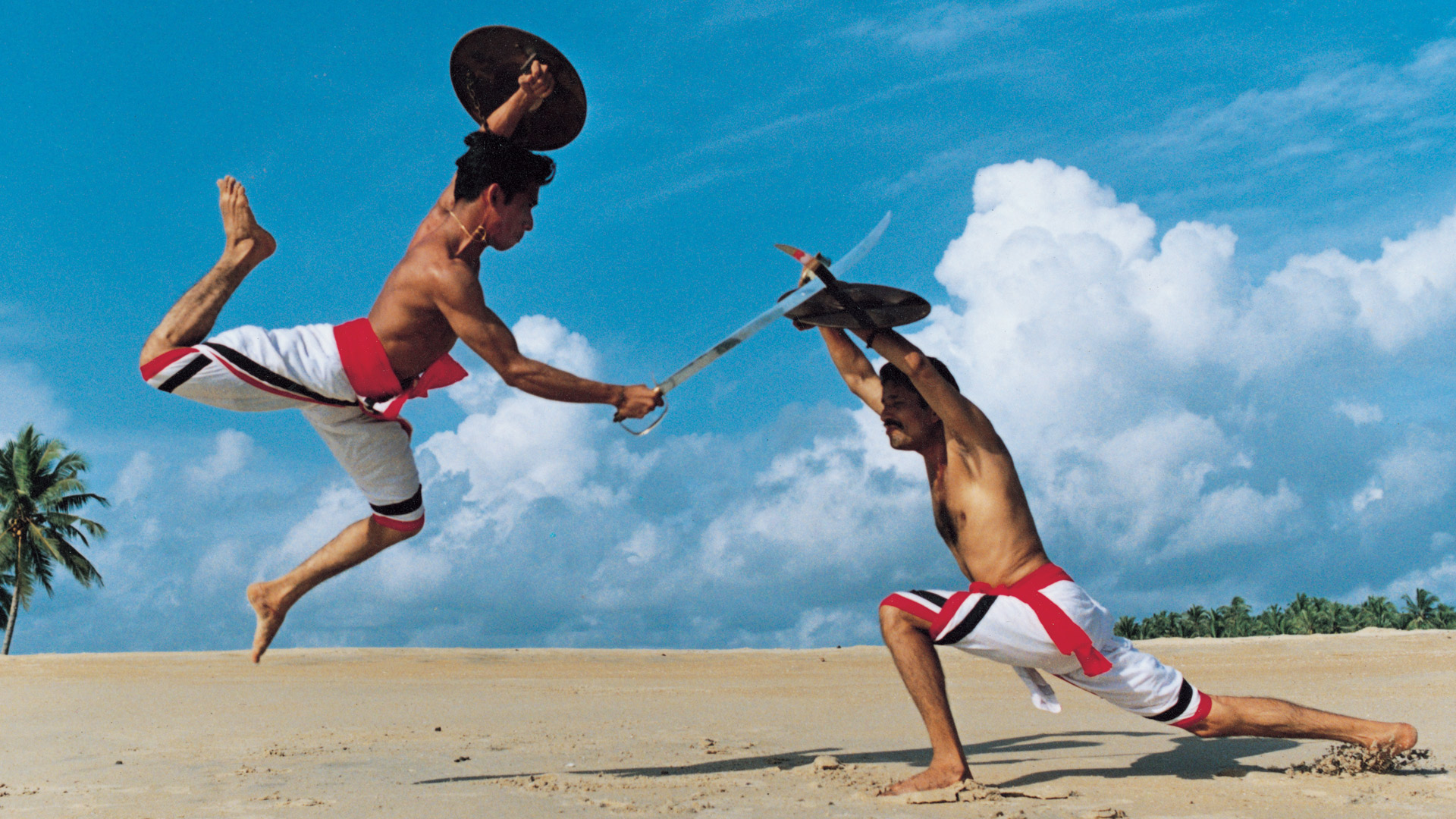 Key Features Of Kalaripayattu Training
The training begins with an oil massage of the entire body until it is agile and supple.
Feats like chattom (jumping), ottam (running) and marichil (somersault) are also integral parts of the art form. There are also lessons in using weapons like swords, daggers, spears, maces, and bows and arrows.
Aim Of Kalaripayattu Martial Art
The primary aim is the ultimate coordination between mind and body. Another focus of Kalaripayattu is specialisation in indigenous medicinal practices.
Kalaris are also important centres of religious worship. Once the course is complete, one should engage in oil massage and practice to maintain shape.
Etikoppaka
In News
The Union government on January 26, 2023 conferred Padma Shri on C.V. Raju in the art category. Shri C.V. Raju is a renowned artist of Etikoppaka Wooden Toy Craft in Andhra Pradesh.
Shri CV Raju, an agriculturist from Etikoppaka Village in Andhra Pradesh, did a great job in reviving the unique Etikoppaka Wooden Toy Craft Industry.
Etikoppaka Toys have obtained their GI tag under Handicrafts category in the state of Andhra Pradesh.
Why Name "Etikoppaka"?
The name Etikoppaka is synonymous with the beautiful wooden artifacts and lacquer colours.
The artisans of this hamlet were high purveyors of a craft that had no equal, only peers.
For the people of Etikoppaka, making beautiful and colourful toys out of wood has been a tradition that dates back to before India's independence.
What Is Etikoppaka Bommalu?
The Etikoppaka Wooden Toys are made with lacquer color and are traditionally known as Etikoppaka toys or Etikoppaka Bommalu.
Location of Etikoppaka?
The Etikoppaka village in Andhra Pradesh is very famous for its Etikoppaka Wooden Toy Craft made of wood. The toys are also called as lacquer toys because of application of lacquer coating.
Etikoppaka is a small village on the banks of Varaha River at a distance of 64 Kms away from Visakhapatnam district of Andhra Pradesh.
What Are Manjuvirattu And Jallikattu?
Mankading
Mankading In News
"Mankading" is a term Used In Cricket and Remains In News Frequently.
What Is Mankading?
The term 'Mankading' is used to refer to bowlers running out a batters at the non-striker's end before they deliver the ball.
Origin Of The Term "Mankading"
The term "Mankading" came into existence on account of the legendary Indian all-rounder Vinoo Mankad who dismissed Australian batsman Bill Brown on two occasions during India's first ever tour in 1947.
Though Bill Brown was not amused at being made to return to the pavilion in this manner twice and Australian media spewed venom on Mankad, Don Bradman, then leading Australia, supported the Indian bowler, saying that the non-striker should have been more careful.
When Mankading Method Is Used?
Mankading Method of dismissal happens occasionally in all versions of the Cricket  at all levels and is always criticised by those who are at the receiving end.
Little thought is spared for the fact that not only is the bowler acting within the laws of the game but the wrong doing is primarily on account of the non-striker trying to steal a run by leaving the crease even before the ball is delivered, which constitutes an unfair act.
Australian Open 2023
In News?
On January 27, 2023, Sania Mirza ends glorious Grand Slam career after finishing as runner-up in mixed doubles final.
Sania Mirza and Rohan Bopanna lost to the Brazilian pair of Luisa Stefani and Rafael Matos in the final of the mixed doubles.
Know About Australian Open Tennis Tournament
The Australian Open is a major tennis tournament held annually in Melbourne Park in Melbourne over the last fortnight of January.
The Australian Open is the first of the four Grand Slam tournaments held each year. The other tournaments are French Open, Wimbledon, and the US Open.
The tournament is for both men and women.
The Australian Open was played on grass courts prior to 1988. Since then, three types of hardcourt surfaces have been used. Green coloured Rebound Ace up to 2007, blue Plexicushion from 2008 to 2019, and blue GreenSet since 2020.
When does the Australian Open 2023 start?
The Australian Open starts on Monday, 16 January and runs until Sunday, 29 January.
When Will Be The the Australian Open 2023 Final?
28 January – women's final and 29 January – men's final 
Read Recent Daily Current Affairs For UPSC IAS Prelims