A Safety Net for Students Abroad- Relevance for UPSC Exam
GS Paper 2: International Relations- Effect of policies and politics of developed and developing countries on India's interests; Indian Diaspora.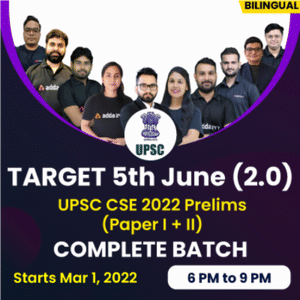 A Safety Net for Students Abroad- Context
The ongoing Covid-19 pandemic and Russia Ukraine war have alerted us to think about the safety and wellbeing of Indian Citizens abroad.
The unfortunate deaths of two Indian students (one died in shelling, the other suffered a stroke) in Ukraine also warrant us to ensure that Indian students abroad are safe and secure.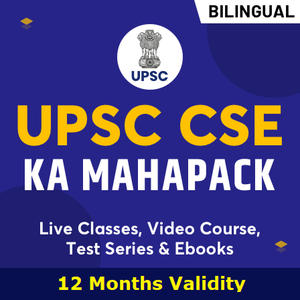 Importance Of Indian Citizens
Before the onset of the pandemic, more than 7,50,000 Indian students were studying abroad, spending $24 billion in foreign economies, which is around 1% of India's GDP.

The number is expected to rise to around 1.8 million by 2024 when our students will be spending nearly $80 billion outside India.

Former External Affairs Minister Sushma Swaraj referred to Indians abroad as "brand ambassadors".

Prime Minister Narendra Modi and U.K. Prime Minister Boris Johnson call Indians in the U.K. the "living bridge" between both countries.

Indian Students abroad bring the larger benefits in terms of soft power, knowledge transfer, and remittances that come back to India.
India is the second-largest source of international students after China, and this is expected to continue.
UN Human Rights Council Resolution on Russia Ukraine War
संपादकीय विश्लेषण- विदेश में छात्रों के लिए सुरक्षा व्यवस्था 
Concerns for Indian Students Abroad  
Lack of Quality Education: With more than half the Indian population under the age of 25, and no Indian university in the world's top 100, it is natural that aspirational students would look to study abroad.
Jeopardizing the Future of Indian Students Abroad: Around 2,000 students whose colleges have abruptly closed have been protesting.

In the U.K. a few years ago with hundreds of 'bogus' colleges were closed, adversely impacting thousands of international students.
During Pandemic, Australia shut its borders to the thousands of Indian students enrolled to study on its campuses.
Impact of Russia Ukraine War on Indian Economy
Securing Welfare of Indian Students Abroad
Protecting them Abroad: Indian Government must mandate the protection of Indian people abroad by ensuring that host countries take on this responsibility.

Indian students are consumers of higher education abroad, and guests of the nations they reside in.

International Agreement for International Students: International agreements that oblige host countries to ensure the welfare of Indian students during times of crises and contingencies should be given paramount importance.
Mandatory student insurance scheme: It should be incorporated into trade agreements with other countries to secure the interests of students who also spend considerably in the host country.

For instance, higher education has been one of the strongest exports for the U.K., generating £28.8 billion in revenue.
The Editorial Analysis- Care Informed by Data
Securing Welfare of Indian Students Abroad- Conclusion
The aspiration to secure a better exposure and future can render them prone to difficulties, which can be offset by such a safety net arrangement.
When the achievements of Indians abroad are ours to celebrate, so is the responsibility to safeguard their welfare.
India's stand on Russia-Ukraine Conflict
UN Human Rights Council Resolution on Russia Ukraine War
UNGA meet on Russia Ukraine War
Russia Ukraine War | Russia attacks Ukraine and India's Diplomatic Dilemma
SWIFT Ban on Russia | Russia Ukraine War