UNGA Meet on Russia-Ukraine War- Relevance for UPSC Exam
GS Paper 2: International Relations- Effect of policies and politics of developed and developing countries on India's interests.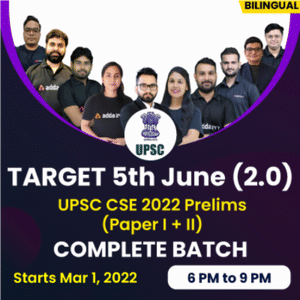 UNGA Meet on Russia-Ukraine War- Context
UNGA Meet on Russia-Ukraine War has recently been held in which the UN General secretary called for an immediate cessation of violence and withdrawal of Russia's military from Ukrainian territory.
He said that we are facing a tragedy for Ukraine, but also a major regional crisis with potentially disastrous implications for us all.
The resolution on Ukraine, which is being heard at the Eleventh Emergency Special session of the UNGA, was mandated by the UN Security Council (UNSC).

Earlier, a U.S.-led effort to criticize Russia at the UNSC in resolution 8979 was vetoed by the Russian representative.
SWIFT Ban on Russia | Russia Ukraine War
Importance of UNGA Meeting on Ukraine Russia War
The UNGA resolution is expected to be voted sometime on Tuesday, after over 100 listed speakers, including India, make their statements.
If passed, the UNGA would-

"Deplore in the strongest terms" Russian "aggression" on Ukraine,
Demand a complete withdrawal of troops, and
A reversal of the Russian decision to recognize the enclaves of Donetsk and Luhansk.

UNGA also demands an immediate return to talks, and for all parties to allow and facilitate "rapid, safe and unhindered" access for all civilians to humanitarian assistance.
Russia Ukraine War | Russia attacks Ukraine and India's Diplomatic Dilemma
Stand of Various Countries on Russia-Ukraine War
Russia: It threatened to use a nuclear weapon if its demands are not met. Russia also decided to place Russian nuclear weapons on a more elevated alert.
Belarus:  Belarus President Lukashenko decided to reverse his country's non-nuclear status in the background of the present Russia Ukraine War.
Ukraine: Ukraine's Ambassador to the UN called Russia's actions and nuclear announcement "madness", and warned that "if Ukraine does not survive, the UN will not survive".
Russia: Russian Ambassador to the UN alleged that it was Ukraine and not Russia that had begun "these hostilities".

He claimed that the Ukrainian government had planted the "roots of the crisis" and had not implemented the 2015 Minsk agreement.
Earlier, Russia threatened to use nuclear weapons if its demands are not met. Russia also decided to place Russian nuclear weapons on a more elevated alert.

India: India is widely expected to also abstain from the resolution at the UNGA, which is a considerably tougher and lengthier version of UNSC 8979.

However, India may be more inclined to support another resolution due to be discussed at the UNSC on ensuring humanitarian access for civilians and refugees.
India's stand on Russia-Ukraine Conflict