Rabindranath Tagore- Relevance for UPSC Exam
GS Paper 1: Modern Indian history from about the middle of the eighteenth century until the present- significant events, personalities, issues.

Rabindranath Tagore in News
Recently, India celebrated Gurudev Tagore Jayanti. On the occasion of Rabindranath Tagore Jayanti, the Prime Minister, Shri Narendra Modi has paid tributes to Gurudev Tagore.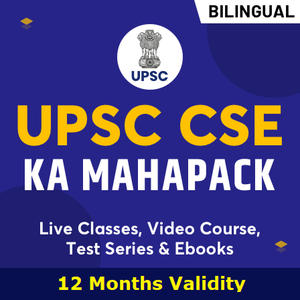 Key Facts about Rabindranath Tagore
About Rabindranath Tagore: Rabindranath Tagore, a multitalented personality, was a Bengali poet, novelist, a painter,and also v=credited with composing the National Anthem of India.
Marriage: Rabindranath Tagore married Mrinalini Devi in 1883, a child bride as was the tradition in those times.
Nobel Prize in Literature: Rabindranath Tagore also won the Nobel Prize for Literature in 1913 for his work on Gitanjali.

Rabindranath Tagore was thefirst non-European to receive the Nobel Prize.
Rabindranath Tagore was highly influential in introducing Indian culture to the west.

Beliefs: Rabindranath Tagore was opposed to nationalism and militarism as a matter of principle.

Tagore, on the other hand, promoted spiritual values and the creation of a new world culture founded in multi-culturalism, diversity, and tolerance.

Rabindranath Tagore Birth: Rabindranath Tagore, Bengali Rabīndranāth Ṭhākur, was born May 7, 1861 in Calcutta [now Kolkata].
British Knighthood: Rabindranath Tagore Rabindranath Tagore in 1915.

However, following the Jallianwalla Bagh massacre he renounced his Knighthood in 1919.

Death: Rabindranath Tagore, after an extended period of suffering, died on August 7, 1941, in the same mansion in which he was brought up.

Earlier, in 1937, he went into a comatose condition, which relapsed after a period of three years.
Champaran Satyagraha – Background, Gandhiji's Role and Outcome
Key Contributions of the Rabindranath Tagore
Guru Shishya Model in Shantiniketan: Tagore started an experimental school based on traditional guru-shishya teaching methods from the Upanishads in Shantiniketan.

He was in favour of reviving the traditional model of education system in India, instead of imparting western model of education to children.

Independence movement: Tagore participated in the Indian nationalist movement from time to time in his own non-sentimental and visionary way.

He is also credited for giving the Mahatma title to India's political father Mahatma Gandhi. Gandhi Ji was his devoted friend.
Opposed Partition of Bengal: Rabindranath Tagore strongly protested against the partition of Bengal in 1905. Tagore wrote many national songs and attended protest meetings against the decision to partition Bengal.

In the Field of Education: Rabindranath Tagore established Viswabharati University in 1921.

He also gave all his money from Nobel Prize and royalty money from his books to Viswabharati University.

Literary Contributions: Rabindranath Tagore wrote successfully in all literary genres. Few of them are written below-

Poems: Manasi (1890) (The Ideal One), Sonar Tari (1894) (The Golden Boat), Gitanjali (1910) (Song Offerings), Gitimalya (1914) (Wreath of Songs), and Balaka (1916) (The Flight of Cranes).
Plays: Tagore's major plays are Raja (1910) [The King of the Dark Chamber], Dakghar (1912) [The Post Office], Achalayatan (1912) [The Immovable], Muktadhara (1922) [The Waterfall], and Raktakaravi (1926) [Red Oleanders].
Short stories and Novels: among themGora (1910), Ghare-Baire (1916) [The Home and the World], and Yogayog (1929) [Crosscurrents].
Paintings: Rabindranath Tagore is also credited with numerous drawings and paintings.
Raja Ram Mohan Roy- Indian Social Reformer