Earth Observation Satellite EOS-03: ISRO
Context
ISRO is expected to launch an Earth Observation Satellite (EOS-03) on August 12 from the Satish Dhawan Space Centre, SHAR, at Sriharikota.
Key points
Launch vehicle: It will be carried onboard the GSLV F10 which will place the satellite in a Geosynchronous Transfer

The satellite will reach the final geostationary orbit using its onboard propulsion system.
A four-meter diameter Ogive­ shaped payload fairing is being flown for the first time in this GSLV flight.

Key applications:

It would enable near real-time monitoring of natural disasters like floods and cyclones.
It is capable of imaging the whole country four-five times daily.
It would also enable monitoring of water bodies, crops, vegetation condition, forest cover changes.

EOS-01: launched by ISRO last year. It is a Radar Imaging Satellite (RISAT) and will work together with RISAT-2B and RISAT-2BR1.
Other earth observation satellites launched by ISRO include RESOURCESAT- 2, 2A, CARTOSAT-1, 2, 2A, 2B, RISAT-1 and 2, OCEANSAT-2, Megha-Tropiques, SARAL and SCATSAT-1, INSAT-3DR, 3D, etc.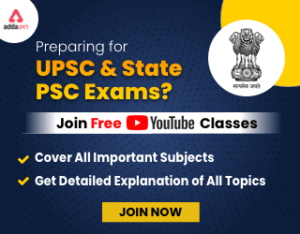 Get free video for UPSC CSE preparation and make your dream of becoming an IAS/IPS/IRS a reality
Krishna River
Context
Chief Justice of India has recused himself from hearing a petition filed by Andhra Pradesh accusing Telangana of depriving its people of their legitimate share of Krishna River water for drinking and irrigation.
Key points
The Krishna River is the second biggest river in peninsular India after the Godavari River.
Origin: It rises from the Western Ghats near Jor village of Satara district of Maharashtra, just north of Mahabaleshwar.
The total length of the river from origin to its outfall into the Bay of Bengal is 1,400 km.
Location: bounded by the Balaghat range on the north, by the Eastern Ghats on the south and the east, and by the Western Ghats on the west.
River Basin: The Krishna Basin extends over Andhra Pradesh, Telangana, Maharashtra, and Karnataka having a total area of ~2.6 lakh Sq.km.
The major part of the basin is covered with agricultural land accounting for 75.86% of the total area.
Major tributaries:

Right bank: the Ghatprabha, the Malprabha, and the Tungabhadra.

Tungabhadra: formed by the unification of the Tunga and the Bhadra originating from Gangamula in the Central Sahyadri.

Left Bank: the Bhima, the Musi, and the Munneru.

Musi: the city of Hyderabad is located on its banks.

Pattiseema Lift Irrigation project: first river linking project in India, connecting the Godavari with Krishna through the Polvaram right canal. It will divert surplus Godavari water to the Krishna River.
Read more about Krishna River Water Dispute- Krishna River Water Dispute: Background, Present Issues, Constitutional Provisions and Suggestive Measures
'Panni Maah' Campaign
Context
The Union Territory of Ladakh has launched a month-long campaign- 'Pani Maah' (Water Month) to increase the pace of implementation of Jal Jeevan Mission (JJM), and to inform and engage village communities on the importance of clean water.
Key points
Pani Maah' will run at the Block and Panchayat level in two phases.
The first phase will run from 1stto 14th

Here, the focus will be on Swachhta Sarvekshan and Sanitation drives by Village Water and Sanitation Committee (VWSC)/ Pani Samiti
Also, water samples will be collected from all identified sources and service delivery points for testing.
It will also include awareness and sensitization campaigns.

The second phase will run from 16thto 30th August:

Here, the focus will be on organizing the Pani Sabhas and door-to-door visits for effective communication on water quality and service delivery under JJM.
Water quality test reports and analyses will be then discussed with the villagers in an open forum.
A village/ block-wise schedule has also been prepared for water sample collection and the Gram Sabhas to ensure maximum participation of villagers in the campaign.

The campaign will adopt a three-pronged approach—focussing on water quality testing, planning and strategizing water supply, and seamless functioning of Pani Sabha in villages.
The campaign will ensure efficient service delivery, which will further bring transparency and ensures good governance.
Through this month-long campaign, village communities will be encouraged to send water samples to water quality laboratories for quality checks and monitoring.
The UT has also announced an award of 5 lakh per village for the first 5 'Har Ghar Jal' villages of each district and Rs. 25 lakhs to the first 'Har Ghar Jal' block in each district.
Issue of Surveillance in India: Pegasus Spyware, Associated Concerns and Way ahead
National Mission on Edible Oil- Oil Palm
Context
The Union Cabinet has given approval to National Mission on Edible Oil-Oil Palm to ramp up the domestic production of palm oil by over three times to 11 lakh tonnes by 2025-26.
United Nations Security Council: Composition, Functioning and Indian Engagement at UNSC
Key points
It will cut down the country's import dependency of edible oils.
The north-eastern states along with the Andaman and Nicobar Islands will be the focus regions—because of the conducive weather conditions—to expedite the production and cultivation of palm oil in India.
The objective is to ramp up the cultivation of oil palm to 10 lakh hectares and 16.7 lakh hectares by 2025-26 and 2029-30 respectively.
Financial assistance will be provided to the farmers to incentivize palm oil production. Meanwhile, the government will draw out a formula price and the viability cost of the production.
This step has become imperative because the government spent about Rs 80,000 crore to import 133.5 lakh tonnes of edible oil in 2020-21.
Fast Track Special Courts (FTSCs) in India: Context, Meaning, Need, Advantages and Way Forward
Additional information
Palm oil:

It is an edible vegetable oil derived from the fruit of the oil palms.
It is one of the few highly saturated vegetable fats.
It has a wide range of applications. It can be used in food products, beauty products, biofuel.
It is widely used across the world due to its lower cost.
Indonesia is the largest producer of palm oil in the world.
In India, Andhra Pradesh and Telangana grow about 97% of the total crude palm oil in the country.
Palm oil is not categorized as a plantation crop, like rubber and coffee. It has inhibited palm oil growth in our country.
Read more about UPSC CSE Prelims 2021 Prelims Specific Articles- 5 August 2021