MPLADS UPSC: Relevance
GS 2: Government policies and interventions for development in various sectors and issues arising out of their design and implementation.
MPLADS India: Context
According to the revised procedure for flow of funds under the CSS (Centrally-Sponsored Scheme), including Member of Parliament Local Area Development Scheme (MPLADS), of the Finance Ministry, all interest earnings should be compulsorily remitted to the Consolidated Fund of India.
MPLADS MoSPI: Key points
The Union Government has proposed that any interest accrued on the ₹5 crore annual funds that are allotted to each MP for their local area development scheme (MPLADS) has to be deposited back to the Centre.
The changes proposed are aimed at timely and efficient utilisation of funds.
Notably, the grant of funds under the MPLADS scheme was suspended for nearly 19 months due to Covid-19 pandemic and it was restored by the cabinet in November in 2021.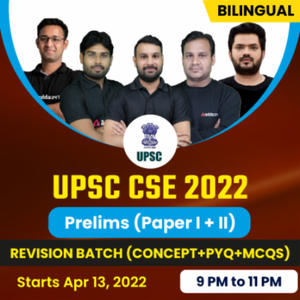 What is MPLADS?
MPLADS full form: Member of Parliament Local Area Development Scheme.
MPLADS meaning: The MPLAD Scheme was launched in 1993 to provide a mechanism for the Members of Parliament to recommend works of developmental nature for creation of durable community assets.
The Scheme was launched to provide basic facilities including community infrastructure, based on locally felt needs to be taken up in their Constituencies.
The Scheme was initially under the control of Ministry of Rural Development. It was later transferred to the Ministry of Statistics and Programme Implementation.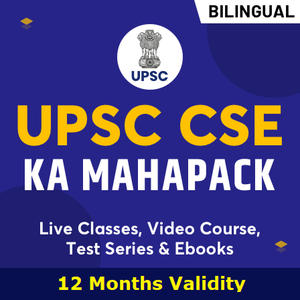 About MPLADS
MPLADS is a centrally sponsored scheme fully funded by the Government of India.
The funds released under the Scheme are non-lapsable. The annual entitlement per MP per Constituency is Rs. 5 crore which is released by the Nodal Ministry in two instalments of Rs. 2.5 crore each.
The second instalment of the MPLADS funds is released subject to the fulfilment of the following eligibility criteria

the unsanctioned balance amount is less than Rs.1 crore;
the unspent balance is less than Rs. 2.5 crore.
Utilization Certificate of the previous financial year and Audit Certificate for the funds released for MP concerned in the year prior to previous year have been furnished by District Authority.

The elected members of the Rajya Sabha can recommend works anywhere in the State from which they are elected.
Nominated Members of Rajya Sabha may recommend works for implementation anywhere in the country.
An MP can recommend eligible works upto Rs. 25 lakh per year outside his/her jurisdiction, provided that such contribution will not be allowed for NGOs.
15% of MPLADS funds are to be utilized for areas inhabited by SC population and 7.5% for areas inhabited by ST population.
The time frame for completion of works should be stipulated to the implementing agency and should not normally exceed one year.
Read UPSC favourite topics